On September 21, 2014, the International Day of Peace, MasterPeace is organizing peace concerts in over 40 countries. From Kathmandu to Los Angeles, and from Mexico City via Istanbul to Cairo, MasterPeace is calling upon people everywhere to work towards peace and disarmament. Stages all over the world will offer local top-artists an opportunity to bridge cultural, political or religious divides.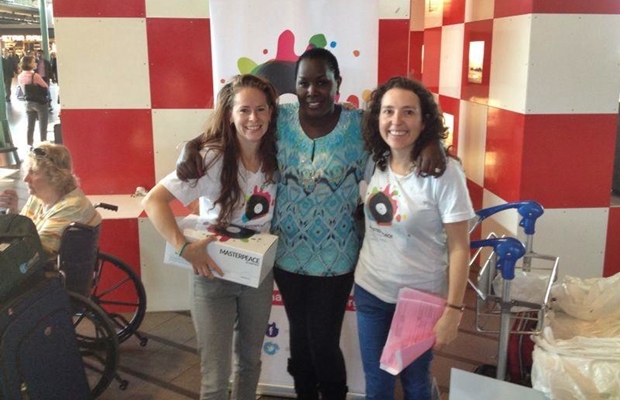 Award winning gospel singer Emmy Kosgei is one of the artistes in Kenya set to grace the concert that will be broadcast-ed globally through tv and internet. This will be another concert for Emmy Kosgei in the span of weeks after she celebrated her 10 years anniversary in music and commemorated her 1st year wedding anniversary too.
Emmy Kosgei arrived in Netherlands on early Wednesday morning after sharing with us that she will leaving for the country some hours earlier on Tuesday Night.
Most of the concerts will be presented in a special Internet &TV program, details to be announced soon. Many of the concerts will be broadcast on local television stations.