One early morning their was a video that was posted online having DJ Soxxy , DJ Sanch and Deejay Celeb titled "The Switch". Many questions arose as people wanted to know what "this Switch" was.  Later on people would see DJ Soxxy Celeb and Sanch on K24 and wonder what transition had taken place.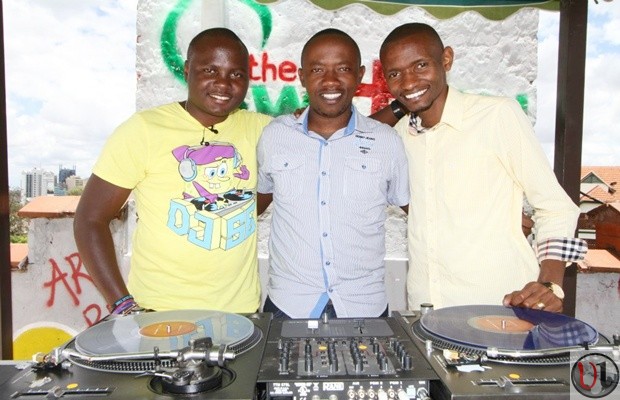 The news was that new opportunities had opened up for the 3 brothers who were hosts on Kubamba Tv on Citizen tv. They were offered a job on K24 to host a new show called "The Switch" which I would say gave them an opportunity to spread the gospel on K24 viewers who had no gospel show.
Fast forward to Sunday 30th March, last Sunday, the Switch Krew were celebrating one year of hosting the new show. DJ Soxxy Celeb and Sanch have now marked one year on the show and they hosted the 1st year anniversary party on 30th March at Pawa 254 rooftop where it all started.  The celebration was an amazing afternoon full of laughter great singing and lots of food.
See photos : (c) Pawa 254