Good news to all lovers of gospel music most importantly to those who are ardent follower of Daddy Owen's music. on the 12th of July 2015 Daddy Owen better known as the 'King Of Kapungala' will be celebrating his ten years anniversary as a gospel singer.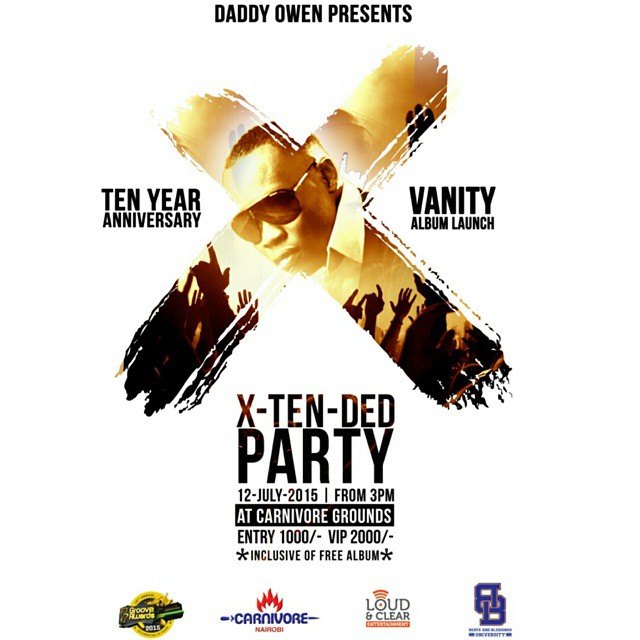 If you can remember the days of 'Tobina ' then you need to be in the list of those who will attend this event because you not just be entertained and get blessed but you will also walk out with his album dubbed as Vanity album. Owen's latest single is known as Vanity whose video is yet to be released.
The event, X-TEN-DED PARTY, is scheduled to take place at the carnivore ground on the Sunday 12th July 2015 starting from 3pm. This promises to be an exciting event as it will see Owen perform his latest and old jams LIVE.
Entry fee for regular is Ksh 1,000  and the VIP Ksh 2,000. Make a date!