Tukuza Tv Show DVJ
Deejay Krowbar

who hosts the live gospel show with Anto Ndiema is celebrating a special day this Tuesday 3rd September.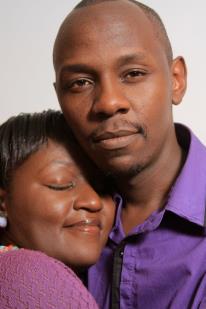 Deejay Krowbar /Fredrick Karumba is celebrating his 4th Wedding Anniversary to his lovely wife Joy with whom he tied the knot 4 years back.
On his part Krowbar says :
On a day like today 4yrs ago… I married my best friend, she is an awesome wife and mother. Today I celebrate our lives together. #MsupaMfresh #HerHighness. HAPPY ANNIVERSARY!!!… I will marry you again.
Joy Replied :
Awww.. You are the most amazing guy ever, love you to bits, being in this journey with you is a great experience to treasure, you are my best friend, great dad and above all Priest of our home. We have many more ahead. #God is our firm foundation.