Talented gospel singer
Willy Paul

will be touring the United Sates after winning the Groove Awards 2013.  The singer will be touring 12 states in the United States starting March 8th 2014 where he will get time to share his ministry.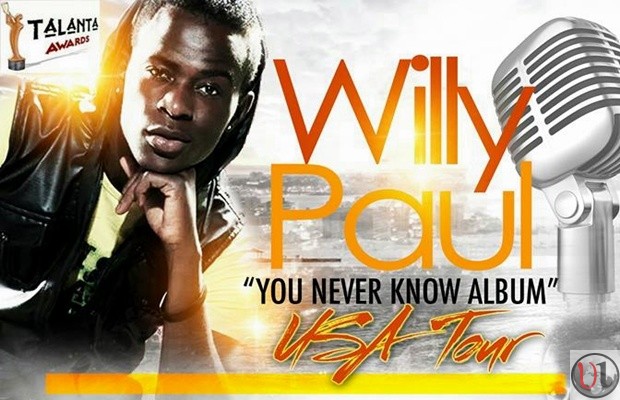 Willy Paul will make his first appearance in Sacramento California on March 8th form 4pm to 7pm. This is also Talanta Radio's first anniversary. He will also be joined by artiste Polly Odotte at the House of Glory Church. located at 10190 Systems Parkway, Sacramento, CA 95827.
The artist will also tour -Dallas, TX (Neema Gospel Church) on March 15th from 2pm to 9pm,  St Louis, Missouri on March 29 and 30, Overland Park KS where he will be at the Neema Community Church on April 5 and 6, Atlanta GA on April 12 and 13 as well as Las Vegas, Nevada on April 26 to 27.
Talanta Dev. Inc Exc Director Meggie Waruri asked the Diaspora to support our young Artists in their positive pursuit to express and interpret God at their level.
"Their hard work deserves more than pressurizing them to perfection while we are all a work in progress," she said.