The bad day in office for the current league leaders Arsenal came when they faced Man City at Eltihad Stadium. Arsenal received one of their greatest defeats at Eltihad when they lost 6-3 to Man City.
Arsene Wenger felt his Arsenal side could have taken something from their 6-3 loss at Manchester City.
But the Frenchman admits their performance was error-strewn and that was the reason behind them conceding so many.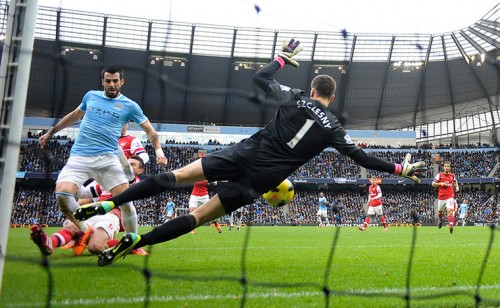 "We had the best defence in the league but we conceded many goals," Wenger admitted.
"Honestly, we could have scored at least six today as well. It was a very open game, we made too mistakes though.
"Our strength until today was our defensive strength but that went today."
Wenger insists that they could have taken something from the game, and added that he thinks both Everton and Southampton were as good as City.
"It hurts to lose like that, but we made too many mistakes in the middle of the park," Wenger said.
"Overall they deserved the win, we have to go home and recover, we made too many technical mistakes."
The returning Theo Walcott scored a brace for Arsenal and Per Mertesacker also found the net for the visitors, but goals from Sergio Aguero, Alvaro Negredo, David Silva, Yaya Toure and a Fernandinho double secured the points for City.
Wenger admitted that Arsenal did not deserve anything from a game in which the north London club were comfortably second best.