1st Lady Margaret Kenyatta has become one of few 1st ladies in the world to break protocol by participating in a public Marathon. I must say this woman has really inspired many women across the board after she completed the 42KM London Marathon.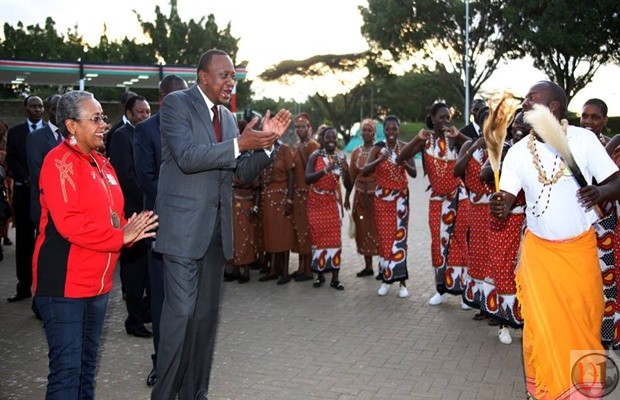 She didn't just run but she ran for her Beyond Zero Campaign which is aimed at curbing maternal infant deaths and with that Mrs Kenyatta could be on her way into the World's Guinness Book of Records.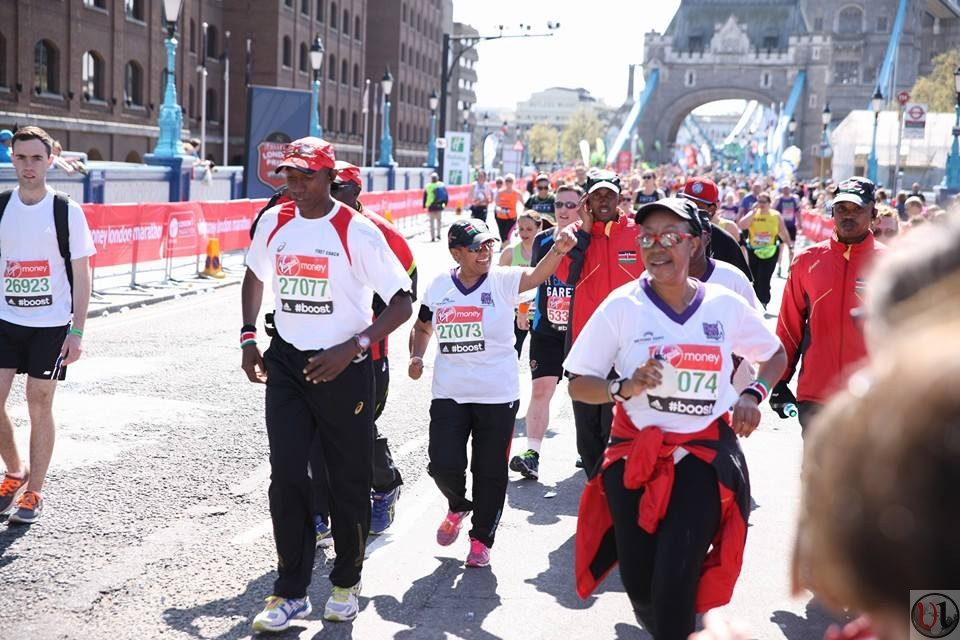 Hours before she took on the grueling 42 kilometre race, Mrs Kenyatta said her decision to take part in the marathon was "purely a search of joy for Kenyan mothers and children." The race started at 10.30 am local time when most of Kenyans were attending church and Mrs Kenyatta was   still running by the time most people here at home were starting to plan for supper.
Running for seven hours nonstop is no walk in the park, but neither is preventing about 113,500 infant and maternal deaths in a poor country such as Kenya. "But it can be done," Dr Nicholas Muraguri, director of the UN Global Plan Secretariat told the London gathering.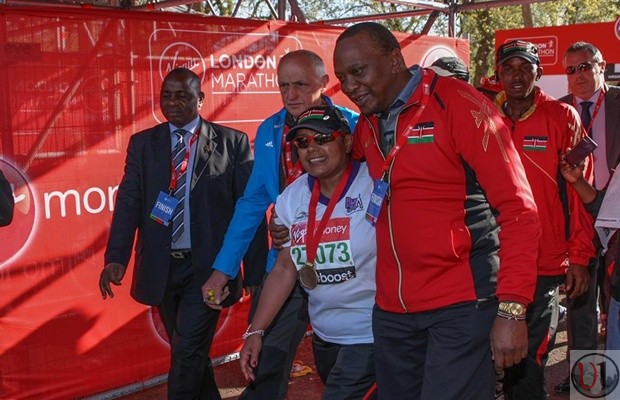 Mobile clinics Already Mrs Kenyatta has raised funds for ten mobile clinics out of the targeted 47, with each county expected to get one. "Our target is to raise 3.6 million pounds to buy mobile clinics for all the 47 counties in Kenya." Last month, she raised Sh100 million from the 21 kilometre First Lady's Half Marathon held in Nairobi.
She returned back home on Tuesday morning in the company of her husband, H.E President Uhuru Kenyatta and were received at Jomo Kenyatta International Airport.