They say when the wedding march sounds the resolute approach, the clock no longer ticks, it tolls the hour and this is what a top hype man
Alemba

did when he popped the 4 Magic Words.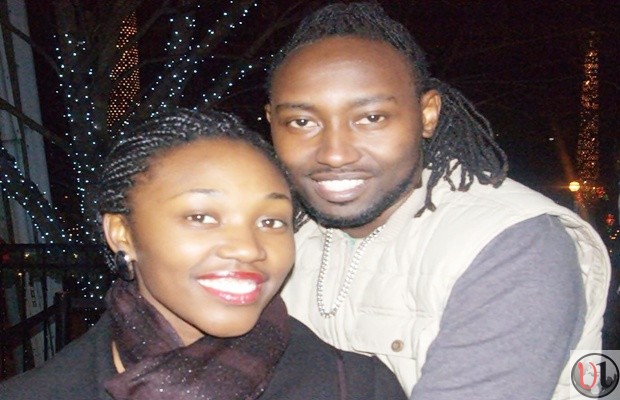 Proverbs 18:22
"He who finds a wife finds a good thing, And obtains favor from the Lord"
The Wedding march has sounded on the door of the talented  Alemba hype Masta who proposed to his loving girlfriend by the name Hellen whom they have been dating for some time now.
Greatly involved in System Unit and later on leaving for the United States to pursue other interests, Alemba was set to pop the big question on one lovely Friday 24 January 2014.
Alemba did the honor of kneeling down and popping the big question, made of the beautiful three words "Will You Marry Me Hellen?" . Moments later it was joy to last till end of time when he got a  resounding "YES" from Hellen who had no idea what Alemba had in mind.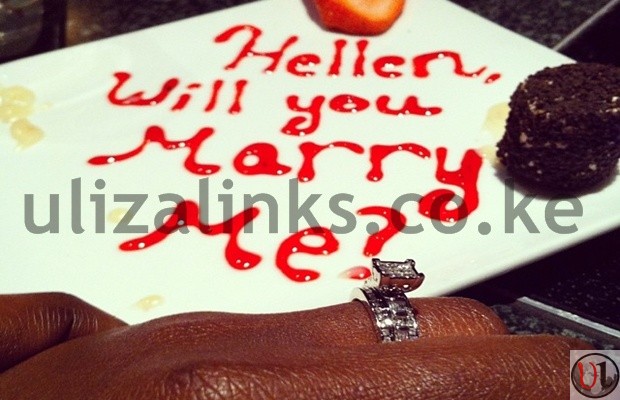 This marks the quote :
Soulmates…
two halves of the 
same soul
joining together in lifes journey
The date is yet to be revealed but we are sure our brother Alemba can't wait for the big day . We wish them the best in their new journey.