Venezuela university students moved many Kenyans after they posted a 'replica' picture that showed the same scene of students lying dead after the Garissa Attack. The picture which was captioned #147notjustanumber was created by the students where one would see some students standing with placards on their hands and others playing dead.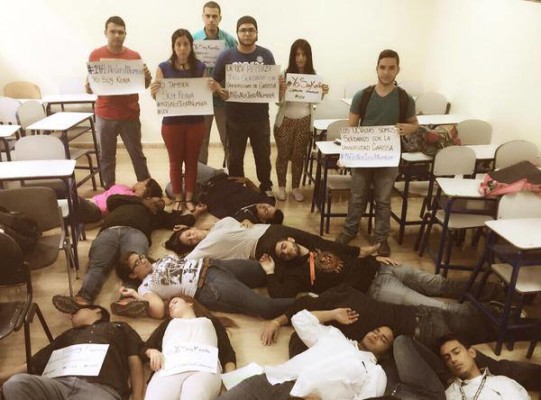 The students stated that they posted this picture to show solidarity to Kenyans after they lost young souls that would be the rock of this nation in the years to come.
"Students of the central university of venezuela, is solidarity with the families of the students killed at the university of garissa in kenya."

Some Kenyans commented on the photo by saying ;
Thank you so much the people of Venuzuela for the solidarity you have demonstrated. On behalf of all the people of Kenya and the goverment in waiting, Thank you!
Thank you Venezuela for your unity with us during these sad time for Our nation Kenya
Thank you very much for your unity with us. God bless you