A Florida woman says she has forgiven her ex-boyfriend who stabbed her 32 times and was sentenced to life in prison without parole .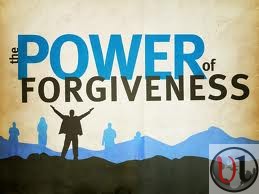 "I offer forgiveness and I forgive him," Melissa Dohme, 21, told ABC News. "Forgiveness is a sign of letting go and when you forgive someone that hurts you, you take away their power."
Dohme praised God earlier this year for the fact that she survived 22-year-old Robert Lee Burton Jr.'s attacks in January 2012, which cracked her skull and knocked out her teeth.
"It's a miracle I am still alive today…even the doctors say so. God saved me. He couldn't stop what happened but He did perfectly line up each individual after the attack who had a hand in saving me," Dohme wrote in ablog post.
Dohme, who had been stabbed with both a pocket knife and larger blade, was clinging to life when two witnesses intervened. After paramedics came to her side, "I flatlined 4 times in the ER, received 12 units of blood, suffered a stroke in my cerebellum, had a fractured skull and nose, missing two teeth, right facial paralysis, stabbed larynx, and was severely beaten," she wrote.
Over a year and a half later, though part of the right side of her face is paralyzed, Dohme has made almost a complete recovery. She has graduated from college, works as a nurse, has "grown in her faith" and begun dating, "my very own hero," Cameron Hill, one of the first responders who treated her after she was attacked.
"It's definitely tough to look at the guy who tried to kill the girl that I love, but it's a little easier now that I know he got what he deserved," Hill told the news station, after Burton Jr. pleaded guilty and was sentenced.
Dohme believes that God kept her alive to share her story with other girls and women and to let them know they are not alone.
"I believe God saved me to tell my story — to be the voice to those who are too afraid to speak or no longer have the chance because their abuser succeeded in taking their life," she wrote.
"I stand strong against domestic violence and teen dating violence because I know what it's like to be afraid. I know what it's like to feel alone….and if you're feeling that way now, let me tell ya…you are NOT ALONE. There is help, and you deserve to be treated right!" Dohme added.
Credit:- Christian Post.com