H.E President Uhuru Mwigai Kenyatta Has been chosen as the Africa's President of the year 2014/2015 because of his exemplary leadership.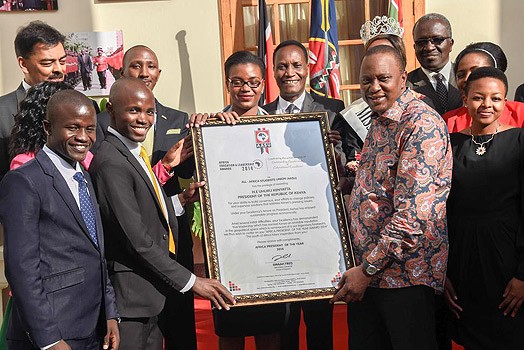 Uhuru was voted for the Africa Education and Leadership Awards for building consensus locally and abroad and supervise solutions that address Kenyan issues.
A number of university students from the institution of higher learning also recognized the president for kick starting progressive economic programmes.