Tribalism and negative ethnicity are some of the issues affecting our country right now thanks to three young from the North Eastern Kenya who are aware of this fact and have been bold enough to preach against these vices.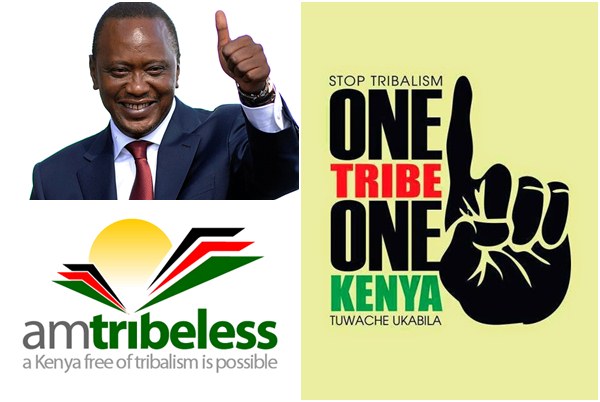 Their zeal and commitment caught the attention of H.E President Uhuru Kenyatta that he had to take time to appreciate them for the great initiative.
In a statement release on the president's social platforms he said;
"I commend youths from North Eastern who walked for almost a 1000 kilometres preaching peace and unity. Today I met three of the young men who managed to finish the 1000 kilometre "Walk of Hope". Noordin Badil Tube, Ahmednour Saleh Mohamud, and Salah Mohamed Abdinour trekked from Garissa to Mandera during the month of Ramadhan when they were fasting.
The North Eastern youth have set a good example and have encouraged young people across the country to be at the forefront in the search for solutions to the challenges facing the country including insecurity. Young people have a big role to play in consolidating the country's unity and promoting peace. Kenya's prosperity lies in our unity and everyone of us playing their part. To do that we have to shun tribalism and negative ethnicity. The youth should be brought on board and facilitated to fully participate in addressing challenges facing the North Eastern region."
Opinion:
What do you think of the step taken by the three youths?