I am not going to beat around the bush and tell you about this or that i am going to hit the nail on the head. Whoever you are, you have to STOP Negative Ethnicity.
First lets Congratulate Kenyans For Keeping Peace during and after elections and also voting in numbers for their preferred leaders.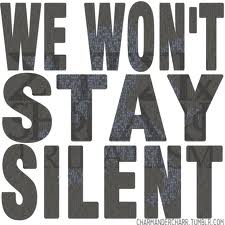 You might say No that i am lying but as Uliza Links we wont condone this and hide it behind the bed. We always stand for the truth and that's why you will never find gossip and rumors on our site.
It saddens us that most of us may have voted on tribal lines whether we won or lost. In 2007 we saw what tribalism did to our nation and this didn't come around because of the elections. The tribalism was already there before the elections it was already passed to us from our parents.
Look it this way, what is the meaning of a "StrongHold" ? Answer that and tell us if its not tribal based. We are diving this nation slowly and we better shun this act before it comes later to destroy us.
We had a conversation with a Famous Designer in Kenya and we were saddened that Kenya is not One tribe rather its more of One Team . We are always brought together by interests.
You might say No I Am not tribal but from what we witnessed on social media on the tweets that were coming through we tell you you are mistaken. Its better you realize this earlier rather than later when its gets worse . They are some who are not tribal but some are deep inside tribal.
It was really shocking to see public figures (celebs/artistes) purely directed to only one side and even going further to re tweet a hate speech (tribal message) because its directed to the other side.
Lets go deeper we first congratulate The Elect President for winning under the IEBC  and we also congratulate the Prime Minister for taking the petition process to courts as he has a right under the Kenyan Costitution.
That doesn't give you authority to say any thing negative against the Elect President and The Prime minister whether you are happy or unhappy with the results.
Did you Notice the tweets and face book posts during the Speeches yesterday? We as Uliza Links were shocked to see Christian Figures also getting involved in the tribal clashes on social media. We won't mention names but we ask you to look deep inside why you voted for your presidential candidate whether he lost or won.
You call yourself a public figure (celeb) but you are involved in spreading negative ethnicity against another tribe and ignoring hate speech messages from your tribe. Then why are you a public figure?
Why did you vote? did you read the manifesto's and scrutinize them properly. Ask your self this.
We need to repent and cry to GOD for forgiveness, if deep inside you know you voted because some one comes from your tribe. If you don't do this earlier you will pass the same to your children and one day you will see the consequences.
For those who won, the result is for the whole country and not for a couple of tribes. We need to build this Nation with The New President Elect.
Dont think you will have a larger share because the President Elect is from your tribe. For those who lost we pray also that you do not call this a tribal affair rather ask yourself what you are doing about it?.
Stop harassing others because they voted for a particular coalition and also stop judging them by their surname. Rather Join hands and build a New Kenya for the better of all of us and for our children to come.
We never Support any coalition and we never support any one only the TRUTH is what we stand for.. STOP NEGATIVE ETHNICITY NOW!!
A Patriotic Kenyan.
Playing Beautiful people by Eko dydda and Listen deep to the lyrics. Did you vote for policies? or its because some one is from your region ? If its policies can you tell some one which policies they are? Are You TRIBAL or  TRIBE ALL