After Janet Mbugua , Savara of Sauti Sol and Wahu Kagwi shared on their experience with Daddy Owen in his 10 years as gospel artist , size 8 has also joined in to give her testimony as well.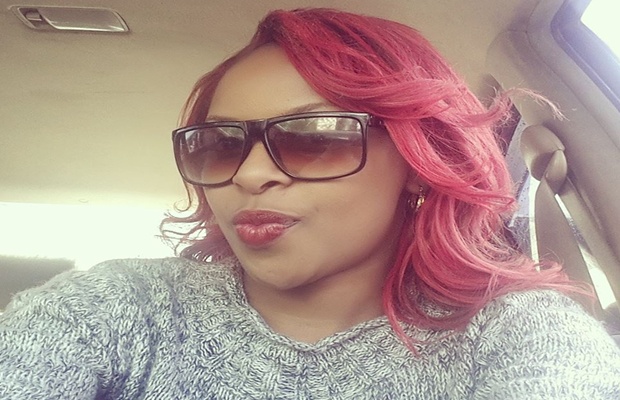 No many would have know that Size 8 was once a dancer but today she revealed that she started as a dancer before joining the music scene. Besides this she also shared on how she met with Owen and how she used to love his talent , hard work and humility.
Size 8 who is now an established artist in Kenya said that she wanted to be like Owen way back when she was a still dancer.
"I Thot to myself one day am going to be like him" said in a post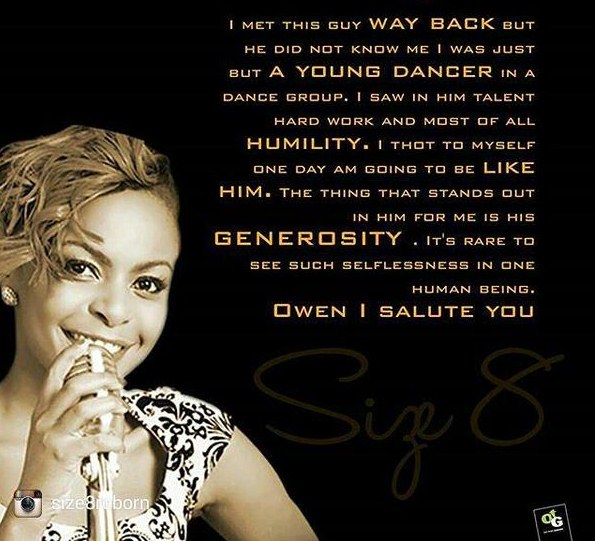 Daddy Owen is celebrating his 10th anniversary as a gospel artist in an event scheduled on Sunday 12th of July at the Carnivore grounds starting from 3pm .He will be
Entry fee for regular is Ksh 1000 and VIP Ksh 2000. Remember he is giving out his latest  album  "Vanity"  to all those who will attend the event.
Make a date.