Mwanga Band

will be holding a celebration concert on November 30th at Park lands Baptist Church from 4-7pm to celebrate Kenya's Jubilee. The concert dubbed

'Tangaza Nderemo'

which is a Swahili phrase for

'Announcing Jubilation'

will be a special day to celebrate God's goodness in our individual lives upon this great nation.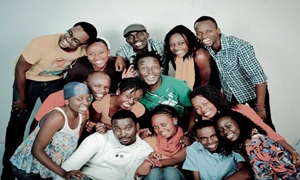 NDEREMO is a Swahili word that describes a state of cheerfulness, joy, and freedom. In Leviticus 25 we find that the year of Jubilee is a time where God extends His astounding grace to greater levels. This concert will an opportunity for us to thank God, together, for His supernatural grace that He has poured on the entire nation and in our individual lives.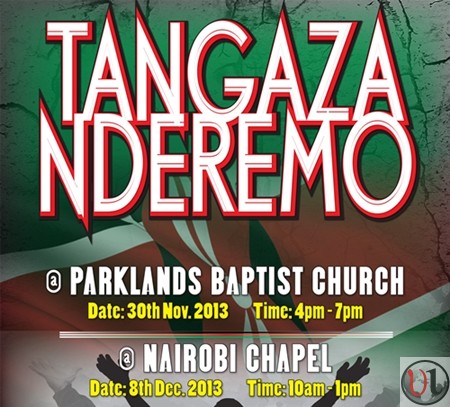 The concert will feature other great gospel artists including: Adawnage, Allan Aaron, One Worship Family and Chisom. Tangaza Nderemo hopes to bring together over 3000 people from different churches, universities and schools across Nairobi and the neighboring counties.
The event is a FREE event and all are encouraged to come and to bring others along as we rejoice over this great nation. Those who can't make it for this concert will have an opportunity to attend our second concert at the Nairobi Chapel, BLITZ Tent, on December, 8th, 2013 from 10am-1pm. Mwanga is excited to see all of you as we celebrate together!