From as early as 10.00am on April 1st Baby Osinya was being operated at Kenyatta Hospital by a team of 5 doctors who have the expertise of such situations.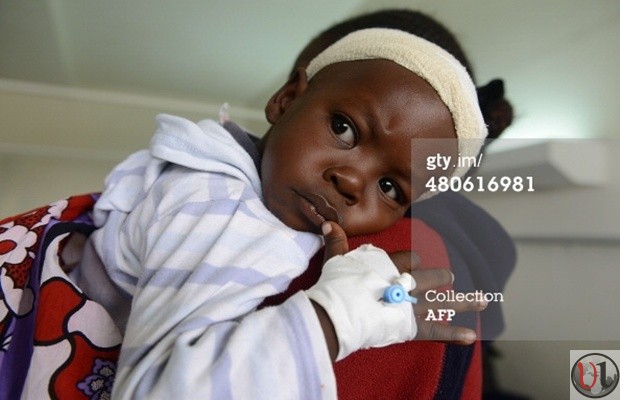 When the news broke that surgery was successful a few people believed it knowing that it was April fools. Later on when everyone was talking about it including journalists people started to believe that this was true.
The lead doctor who led the Surgery by the name of Doctor Mwangi  shares on how the surgery was and he showed how prayer works. Its so hard for one to have faith in delicate cases I would add but the doctor showed that he had true faith in Jesus.
Mwangi said that he left the Baby in Jesus hands when he was undertaking the surgery. This made him to be vessel in this case and Jesus to be the head  director of the surgery.
Speaking to the Standard Peter Mwangi says : I knew how big a deal this was and that is why I said a prayer before we embarked on the surgery. I told Jesus, 'I leave this baby in your hands let everything go well'," 
"Out of this tragic situation I know something big will come out of it. I see a young Mandela in this boy. He has gone through so much at a young age and to crown it all, he has been left motherless after the whole experience. Like Mandela, I know he will forgive the people who did this to him and killed his mother. This young man will one day unite Kenya," 
This is really touching and inspiring at the same time as it shows if we believe then our GOD will answer our prayers.