DJ Mo and DJ Sadic are one of the gospel deejays who have close ties having worked together for years in the unit called System Unit. Later on Sadic was to leave the unit to open his company Genius Entertainment, which did not really break them up as they would meet on the gospel show on Ntv called Cross Over 101.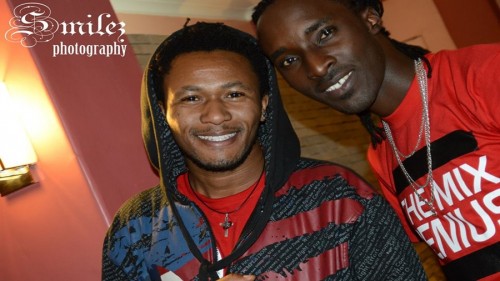 The funny thing since they started being gospel deejays and working on the corporate world this 2 deejays have not really added enough weight as they anticipated. This made them meet together on Wednesday afternoon to eat to together to see if they would add weight together.
It is noted that these two brothers in Christ really worked themselves out as seen below. But did they really add enough weight ? time will tell.