We share with you an inspirational blog by CEO of Shades Systems Eric Kinoti.
In any field, they say lack of discipline is the beginning of failure. I believe discipline in business is the ability to follow the right channels and process to acquire success and being able to forgo some luxuries in order to grow the business while still remaining humble and reasonable despite the success.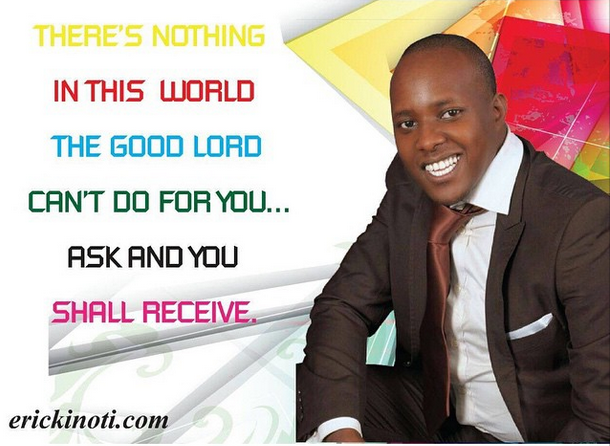 Let me pose a question to you; after you do your first big sale, what would you do? Will you buy a big luxurious car or you will plough back the money to the business? I bet most of the young guys will go for the first, big cars. We have a weakness of wanting to impress the society and showoff with material things instead of building our business fundamentals and capacity.
Just as Mr. M'moguika , a prominent farmer in my village plants a seed and takes care of it, so should the business. There is a process of planting a seed a ripping good harvest. M'moguika will plant a seed, water it, weed out, input enough mature and fertilizer and when he harvest, he gets the best seeds that will be planted before selling or doing anything else. He knows that the seed is the most important and should always be the best.
Today, THERE IS A PROCESS WE WANT TO AVOID. We just want to start a business and start ripping out of it immediately and do great things that will shock the society. We don't want to be patient enough and have faith in our dreams and in the due process. We are blinded by our own doubts and those of naysayers. We choose to listen and believe people who have never had a business, yet we allow them to tell us things concerning business, we allow them to magnify our fears and doubts.
We want to stay in our comfort zone, we don't want to do any weeding out, we don't want to water our business, we don't want to buy the best fertilizer to put back in business, yet you want it to be successful. We want to live in luxury even before the business grows. A while back, my house had no seats, I was using boxes, because I had taken my seats to the office. I thought why would I be sitting on good sofa and my reception doesn't have any? The people who are coming to give me business, should be the ones with ultimate luxury, and not me.
We look so much at our limitations that we cant go beyond them. We look where we come from and think, 'I am not destined for greatness, no one from our village or our lineage has ever made it' we doubt our abilities even before we start. We think our accent can't allow us TO BE STARS and GREAT SPEAKERS on international platforms. We look at very petty things that make us overlook the bigger picture, the real process.
Today, look not at your insecurities and how much you want to impress anyone, start feeding your business first. AFTER ALL, THE SOCIETY THAT YOU WANT TO IMPRESS WILL NEVER BE SATISFIED, nothing will be good enough…s