The so much awaited tickets for Groove Awards 2014 have been released and as last year many artistes will flock the awards. The awards organizers have decided that this will be an invite only affair as last year and only lucky fans,media and invitees will have tickets.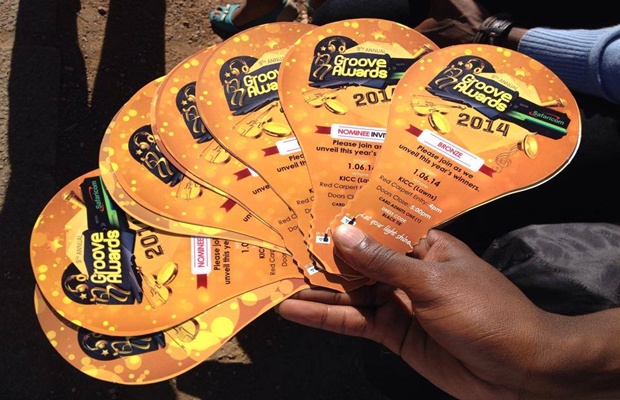 Groove Awards 2014 will be hosted by Mo Sound LTD for another year with the organizers diverting from the purchase ticket system to the invites ticket only system.
If you were waiting for tickets to buy then sorry this wont be happening but you can stand a chance of  winning an invite on Groove Awards facebook page or twitter account.
For those who won't get any tickets will have a chance to still attend the event but through their Tv screens from 4-6pm on NTV on 1st June 2014.