Nigerian Prophet TB Joshua addressed the contentious issue of xenophobia in his church service on Sunday 19th April 2015, a subject gaining worldwide attention after the recent spate of violent attacks against foreign nationals in South Africa.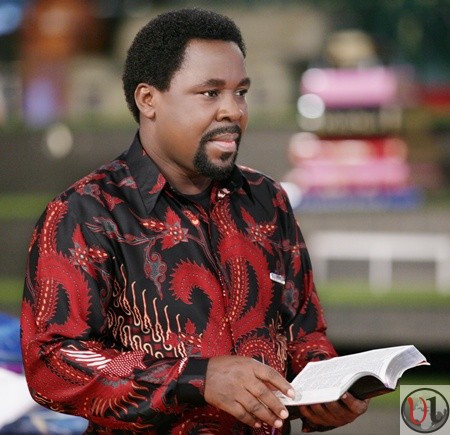 In a short message televised live on popular Christian station Emmanuel TV and subsequently posted on Joshua's social media accounts, the cleric called for Africans to unite.
He said that each country has peculiar challenges, adding that as South Africans are battling xenophobia, Nigerians are faced with the menace of Boko Haram.
"The wound of one should be the wound of all," the cleric preached. "Whatever happens in any African country, we should come together – what can we do? We should see it as if it happens in our own country."
Joshua likened the African continent to a human body comprised of many parts, each important for successful functionality. "In the body, if anything happens to a part of it, the whole body will feel it," he described.
Joshua frowned on the plans of several countries to repatriate citizens scared of the xenophobic violence. "Why can't we come together and redeem our continent," he asked.
"Africa, unite," he passionately encouraged congregants and viewers alike. "We have a common enemy – satan! We have one enemy camouflaged differently, uniformed differently."
The cleric also declared that God was in 'control' of the volatile situation in South Africa and the xenophobic violence was 'over'.
Nearing the end of the service, Joshua was presented with a branch of an olive tree allegedly plucked from the Garden of Gethsemane in Jerusalem, Israel.
Ronny Levy Musan, an Israeli expert, said it symbolised the forging of a relationship between The Synagogue, Church Of All Nations (SCOAN) and the holy land, after which Joshua announced to viewers he would soon begin to hold 'revival' services in Israel.
According to him, this would provide Christians an opportunity to not only receive prayer but visit holy sites within Israel to inspire their faith.
Joshua, who is renowned for his alleged prophetic abilities, later prophesied that a president would be 'rushed to the hospital', causing panic in the affected nation. He called on congregants to pray every Tuesday.
Ihechukwu Njoku – freelance Nigerian journalist