Kenya superstar Collins Injera celebrated his 200th try on the World Sevens Series by taking out a permanent marker from his sock and signing the ball.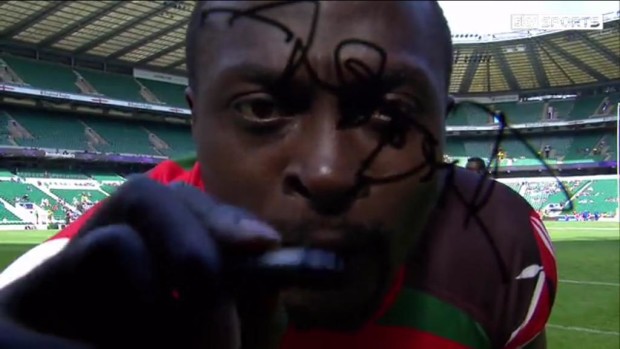 It was a pre-planned move – you can only guess how uncomfortable it must have been to have that marker next to his leg as he waited for his 200th try – but he then walked over to sign a camera. It is a practise seen in tennis but little did Injera know, the players sign a protective cover instead of the lens itself. The lens – now permanently marked with Injera's autograph – costs in the region of £60,000…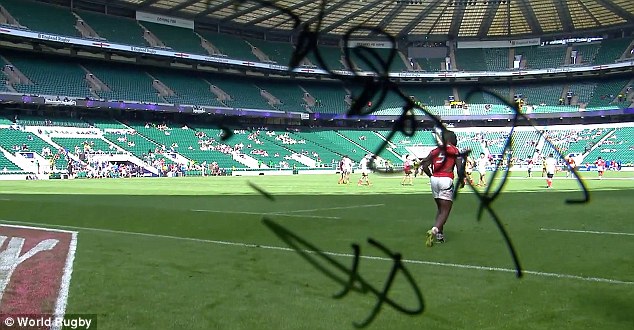 According to World Rugby, 'the cameraman was far from impressed… the lens that Injera signed (with permanent ink!) costs around £60,000'.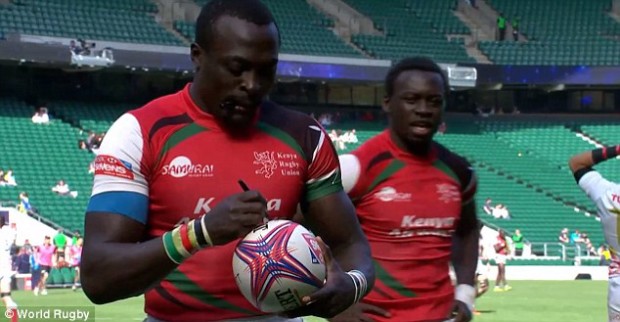 The try took Injera, who is third in the all-time list of scorers in the sport, to within 30 of leader Santiago Gomez Cora of Argentina.
He said afterwards that he was hoping to catch Cora and become the all-time greatest – although if he does, cameramen everywhere will be worried.