Jacob Keli Kenya Commercial Bank (KCB) Striker scoops the Kenya Premier League (KPL) best player of the year awards.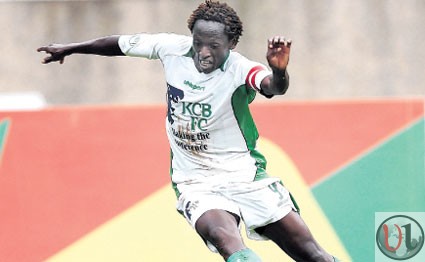 Jacob Keli scooped the best two awards on offer during the Kenya Premier League Awards gala night at Safari Park Hotel on Wednesday evening, before shocking the whole audience by declaring; "I nearly quit football a few years ago."
The KCB FC striker was already assured of bagging the golden boot award – a prize awarded to the top scorer in any competition – as his 17 goals outnumbered all his colleagues during the 2013 Tusker Premier League campaign, but had to walk up the dias for a successive time moments after receiving that award from Football Kenya Federation (FKF) president Sam Nyamweya, to receive the best player's award from Cabinet Secretary for Arts, Sports and Culture Dr Hassan Wario, this time accompanied by his son Remy.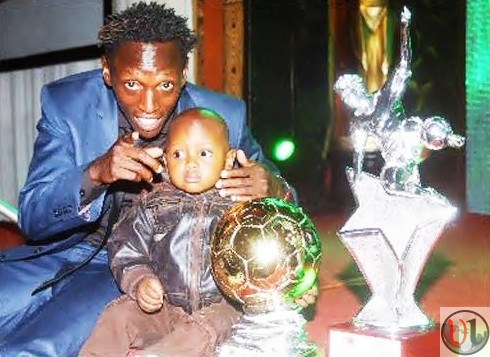 "Nobody believed in me a few seasons ago…I was told that am small, couldn't make it..but I now understand it normally gets worse before it gets better" the eloquent striker, whose efforts have earned him a place within the national team told a hushed audience.
Source: NationMedia.