. Having lost her dad and being a single mother after clearing high school, Esther has seen the highs and lows of life to the point that she lost her life and recovered it only after a couple of hours. Talk of having second chances.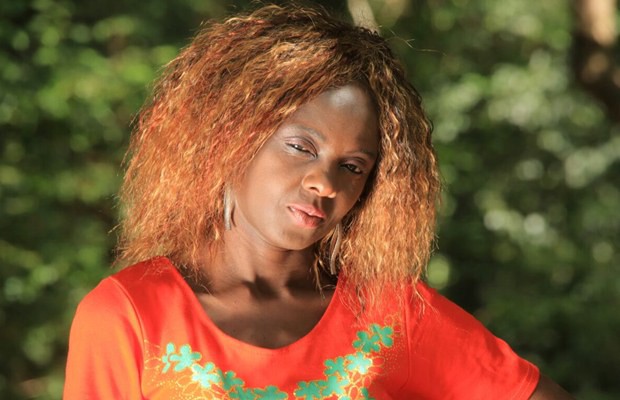 We met with her last week and she shared her story with us on how her journey has been as a christian and how she got the call of the great commission.
"Our life had started well but after just 8 years after my birth life took a turn in our family. I lost my dad. My dad fell for the trap of the bottle and passed on in what doctors call 'alcohol related complications' . I was only 8 and how could I even understand what really happened ? It had left a gap in our family as now we had to depend on our beloved mother to take care of us.
At 8, my mother selflessly educated not 1,2 , 3, 4, 5 but 6 of us, with me being the last born of the family. It was a tough call but she did all she could to make sure that we could eat , sleep and learn at a decent school. I would say we went through a lot of hardships with our mum who lacked a husband and for us we lacked that father's love and protection. It really affected all of us.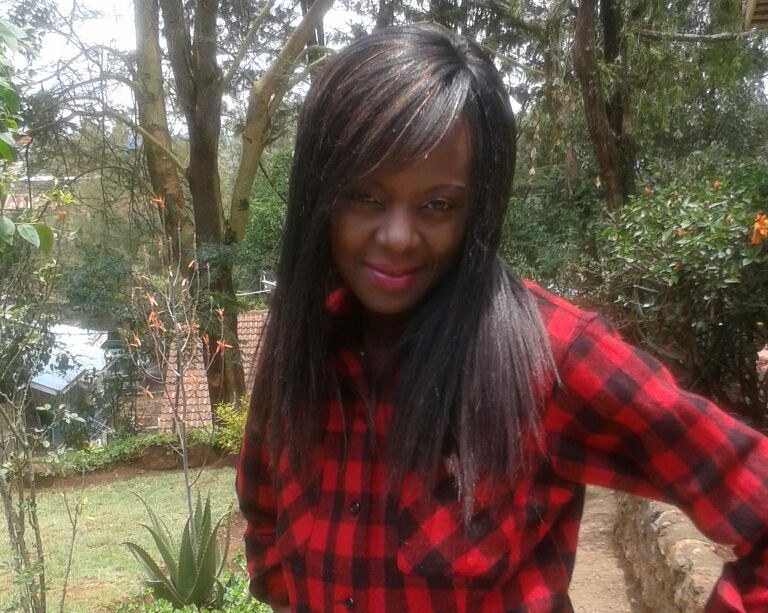 Thanks to mum I was able to finish school but unlike other girls who finish school and pursue their further studies mine was different. I got pregnant. Naivety made me fall to the trap that has caught many young girls who engage in relationships in their teens. I blamed myself at most but I also felt that me lacking that protection and mentor ship from my father played a role. For a fact It was something that I had not planned for or not even dreamt of but I had to face it even though I did not have the courage to walk through it.
As any single parent I had to look for a job to take care of my baby and luckily I found one in the arts industry. Not so familiar with it at first but i got the hang of it and I was tasked in a project that majored in showcasing the Kenyan story three times a week at the arts theater.
Our target was targeted in attracting international tourists though many Kenyans liked it too and they kept coming back for more. It was a good job for me and I would say that the pay was not bad compared to the other projects I had undertaken before as I was able to take care of my child. Why would I even complain at that time.
My life was getting better but even though i was 'born again' like others and attending church, I didn't have a committed relationship with Jesus.
Surprisingly my call to re dedicate my life to Jesus happened at work, a night when we premiered our show and during the night party i felt such an urgency to re dedicate my life to Jesus. I had been drinking that night and while trying so had to get give my soul peace through alcohol I couldn't find that desire that I was looking for.
I never liked the idea of taking alcohol,because my father died from alcohol related complications,but that night my soul was so restless. After drinking the whole night it dawned on me that it was 5.00 a.m and from nowhere I began to ask one of my colleagues to help me get back with Jesus. I felt a conviction in me and afraid at the same time as I felt that He might kill me due to my disobedience even though I had done my confession.
My friend was like a disciple at that time as she never judged me but rather assured me that JESUS is merciful and kind at heart and with that re assurance, i told Jesus that if what she was saying was true then i was ready to re-dedicate my life to Him.
I felt so much peace as i prayed the confession prayer and from that morning I have never regretted, it was 18th August 2002. I felt a need to take a break from the public eye and moved out of Nairobi for a while to Nakuru.
HER DEATH EXPERIENCE
I had always loved singing and I recall back in primary school trying to join the school choir but the choir master denied me the chance claiming that there was no more room left for us – but deep inside I was discriminated because I came from a less privileged family-. Through that feeling of being left out I lost interest in singing but while in Nakuru, i fell in love with the late Angela Chibalonza' s music as well as Cece Winans.
I prayed to God to give me a voice like theirs but every-time i felt like He was silent until one day He told me that He had created every one uniquely and that I could not sing like them because worship music is a ministry given individually and every one has the level they can handle.
Then God reminded me of a terrible experience i had gone through when i was around 20 years old.
"I had gone to the hospital for a simple surgical operation but as soon as i inhaled the anesthesia my soul left my body and began descending into a bottom less void, full of piercing darkness and it felt like being flushed down the toilet basin.
I could see fire approaching as well as screams of pure agony from souls that came from beneath. I was so horrified and tried to get back into my body but it felt like a prisoner in that darkness. By the grace of God my spirit remembered who i could call on for help and that name was and still "Jesus ". I tried so hard to call that name the first time and nothing seemed to happen."
In the meantime you can find Esther Mpaka paintings on her face book page (Esther Mpaka) and her songs on bonyeza 699880#.
Watch her song below