Three brothers who make up the gospel group called VKP have made a feature on one of the top selling Kenyan magazines called 'The Salon'. The three brothers who have seen each other grow through leaps and bounds shared about their music and lifestyle having graced many platforms as gospel artistes.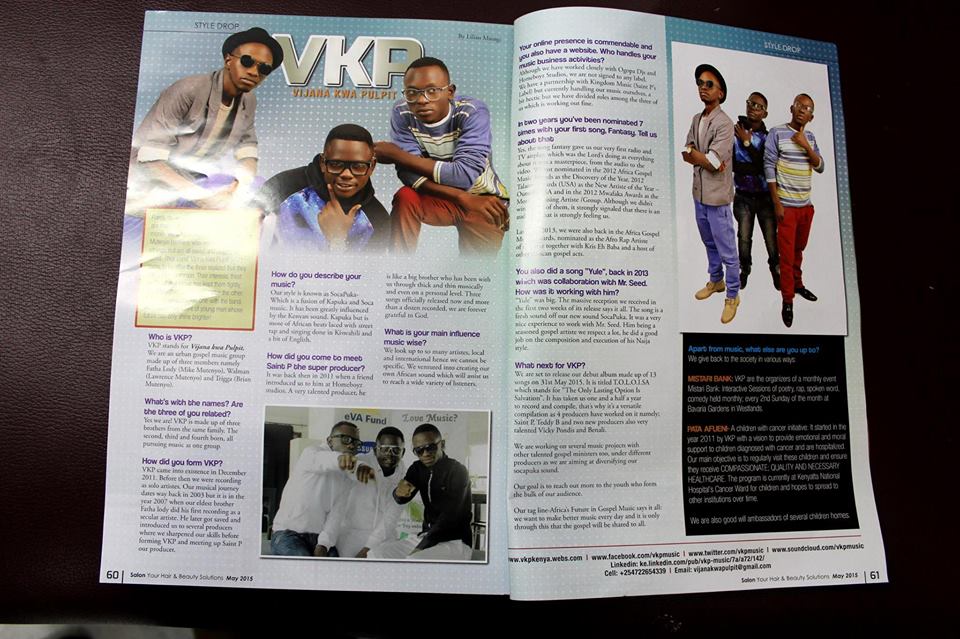 "We were reading newspapers before but now, GOD has enabled us to read ourselves on newspapers!!! Truly humbled, grab a copy of SALON MAGAZINE May Edition and get to know more about Vkp Music , our ministry, our testimony, album launch and future projects!! God's timing is the best." Trigga of VKp said when sharing about the good new on his face book page.
It's quite humbling to see young budding artistes grow from one level to the next and VKP is one of those artistes who will be making news headlines in the years to come.
Glory to GOD.