Groove Awards 2014

Deejay of the year

DJ Mo

has come out to share the love he has for his wife Size 8 also known as Mrs.

Linet Muraya

. The lovely couple has now been married for nearly a year, and DJ Mo is enjoying every bit of the union under GOD.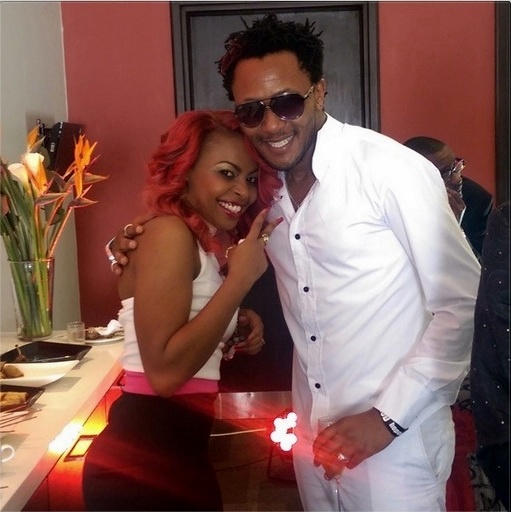 DJ Mo and Size 8 were invited for a dinner meeting a few days ago by spiritual dad and mum, Bishop Allan and Kathy Kiuna and what a lovely session they had with others who graced the event.
The joy could be seen from the award-winning DJ as after the event DJ Mo posted this beautiful message  dedicated to Size 8 showing how he gives glory to GOD for blessing him with a wife.
"Proverbs 18:22 "He who finds a wife finds what is good and receives favor from God."
Thanks for being there for me always"
This verse is quite powerful as it says that who finds a wife finds favor from GOD meaning DJ Mo has so much favor from his marriage with Size 8.
We bless the Lord for the couple.