In the year 2013 July 23 to be specific, we set a goal of hitting a million more readers when we hit the  million mark. Now we can gladly report that Uliza Links has been able to surpass the target in the shortest time possible as now your read is part of 2 Million reads that we have on our website.

First we would like to thank GOD for helping us reach where we are now and thank each one of you who is currently reading this now. It's not an easy task to wake up every morning as early as 4 am and write a story so that you can read.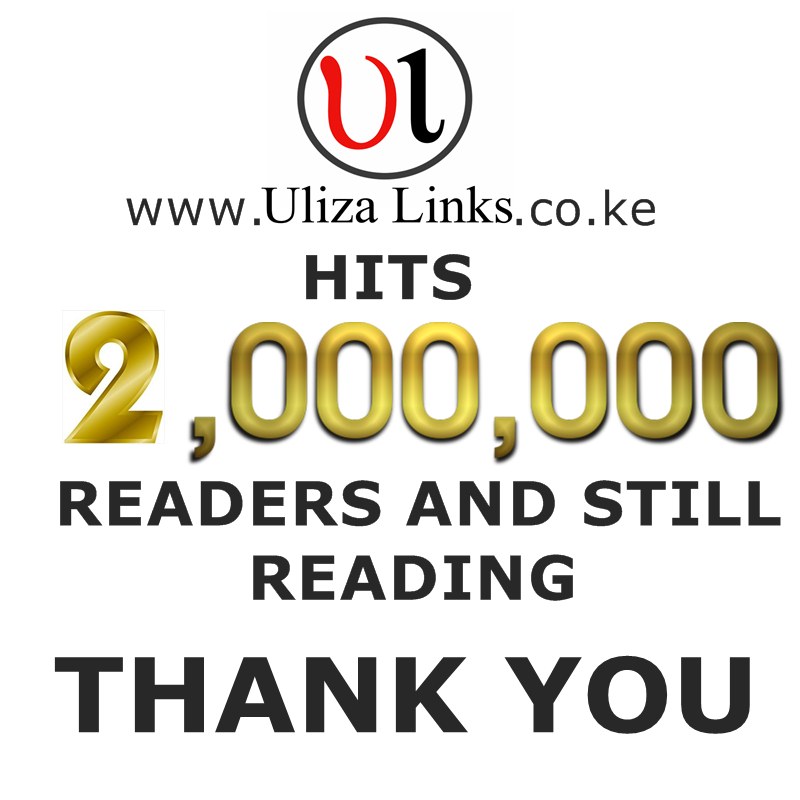 This mark of 2 million would not have been achieved without you dear readers who have kept coming and coming to read constructive news that we share every single day. As you have noted we are not so focused on sensational stories but we more focused on content as we believe that by promoting good many lives shall be changed and Kenya shall be a better place to live.
We thank GOD that till today we have remained positive with no rumors or scandals on our website.
Now we want to thank YOU reader/follower for reading our website for the past 2 years since February 2013 or if you came later we still say thank you. In addition to that we would like to thank the following who have helped us to grow from one level to the next.
Julie Gichuru , J Blessing , Heshan De Silva , Gurvin Bassi, Mary Njoki , Njesh Wa Kabbz, Faith Muturi, Hilda Wellah, Wilson Muirani, Jeff Koinange , Kris Eeh Baba , Mzazi Willy Tuva , Alex Mwakideu , Eric Kinoti , Size 8 , Lady Bee, Scepta , our Link Girls , Link Family and all our ardent followers of #TeamPurpose.
Credit also goes to our writers who include : Henrie Mutuku , Frida Owinga , Shellie Letema , DJ Krowbar and our current team of Maurice, Grace , Elizabeth , Angela and Anita which is pushing our brand.
Lets make this grow to greater heights  #TeamPurpose.