On Sunday, June 8, 2014, during a festive service in honor of Trinity Sunday, pro-Russian separatists kidnapped parishioners of the Transfiguration Church in the embattled city of Slavyansk located in the Donetsk region. This was the news reported via Twitter by fellow parishioner, Tatyana Lysenko.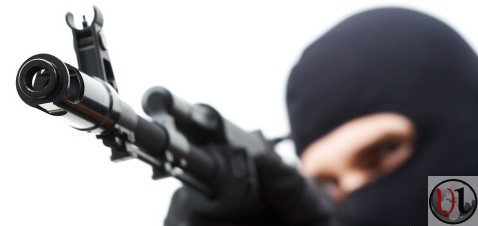 "Ruvim Pavenko, Albert Pavenko, Victor Brodarsky, and Vova Velichko – these brothers were just kidnapped directly from the service in Transfiguration Church and taken to the former offices of the Security Service of Ukraine in Slavyansk," says the report.
The militants who have taken over Slavyansk and are establishing their weapon emplacements around the city are also utilizing the premises of the Orthodox Churches.
"Blindfolded and bound parishioners are being used as human shields," wrote Interior Minister Arsen Avakov on June 7.
"The security forces are not conducting military operations in the residential neighborhoods of Slavyansk," says an ATO speaker.
Under the framework of the antiterrorist operation, the military does not use weapons against the civilian population. This was a statement made on June 8, 2014 by ATO Vladislav Seleznev, the head of the press center, on the TV channel "112 Ukraine."