As the countdown continues ahead of Pope's Francis  historical visit to the country, Kisumu based pencil sketch  artiste Collins Okello has already made his final touches on his portrait drawing of the Pope,which certainly is remarkable.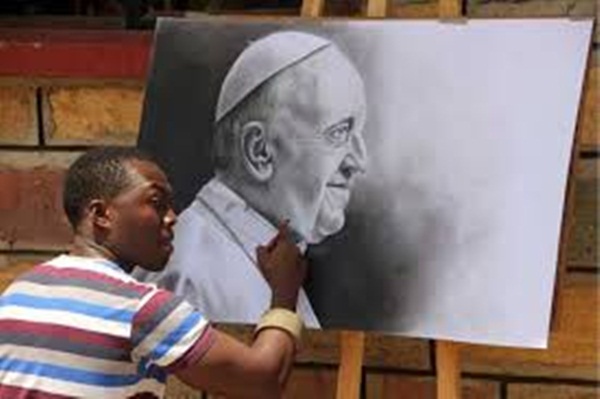 Collins aka Jaudong' came to the public eye after he drew a portrait of President Uhuru Kenyatta donning a military combat and then posted it on Facebook, which caught the eye of the President after it went viral. He had the President request  audience with him, where the talented young artiste presented the portrait  to the Head of State at State House.
Apart from the President, Collins has also had the opportunity to draw the Deputy President William Ruto among other notable  people such US President Barrack Obama.
Ahead of the Papal's historic visit set to begin on November 25th, the artiste has  created an amazing portrait of  the pope.
Here are the final product of his artistic piece of the pope.