H.E President Uhuru Kenyatta joined hands with other faithfuls as he supported GOD's ministry at Good Shepherd African Gospel Church. The President who is a Christian by birth contributed a total of 1 million shillings for the Bible Translation services that focuses on translating the word of GOD in understandable local language.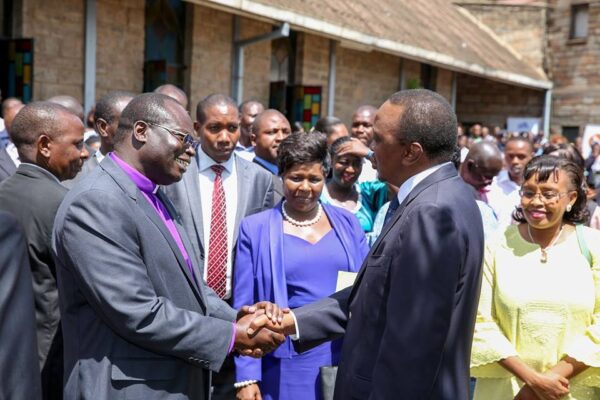 The President after donating the amount said :
We must remain united and support one another to build a stronger nation. There is a lot we can do to transform the lives of every single Kenyan.
If you were to look out for your brothers and sisters the way you look out for yourself, not only can Kenya change but the whole world can change.
The word of GOD said : "
In Proverbs 11:24, we read:
"One person gives freely, yet gains even more; another withholds unduly, but comes to poverty."
2 Corinthians 9:6 contains these words from the apostle Paul: "Remember this: Whoever sows sparingly will also reap sparingly, and whoever sows generously will also reap generously."