We are deeply saddened  with the news just reaching us that our sister Beth Nyambura Mbaya  passed on this morning at her sister's house in Kahawa Sukari.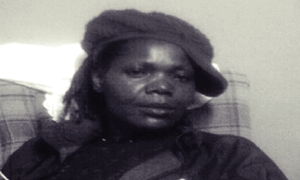 Beth Mbaya alias Wanade of  the well-known Citizen TV series Mother In Law was a month ago hospitalised at the Meridian Equator Hospital Nairobi West St Pauls Ward as she was battling cancer.
She is the mother to one of the popular kid's TV actors, Kamau Mbaya, who is well known as "Baha" in yet another popular TV series "Machachari".  Mungai Mbaya, another child actor in Kenya who has featured in local films and TV programs such as Makutano Junction, is also her son.
We would love to send our heart-felt condolences to the family and to encourage them as they undergo this trying time.
Lets all read the book of  John 14:27  which says I am leaving you with a gift-peace of mind and heart! And the peace I give  is not fragile like the peace the world gives. So don't be troubled or afraid.