This is one of a rare event you can ever see from a person who is holding the second most highest office in any country in the world. On July 4th DP William Ruto accompanied by renown singer Jaguar took time to visit the youth of the Mukuru kayaba slums in Umoja and Dandora who are actively engaging in the NYS programme in the area.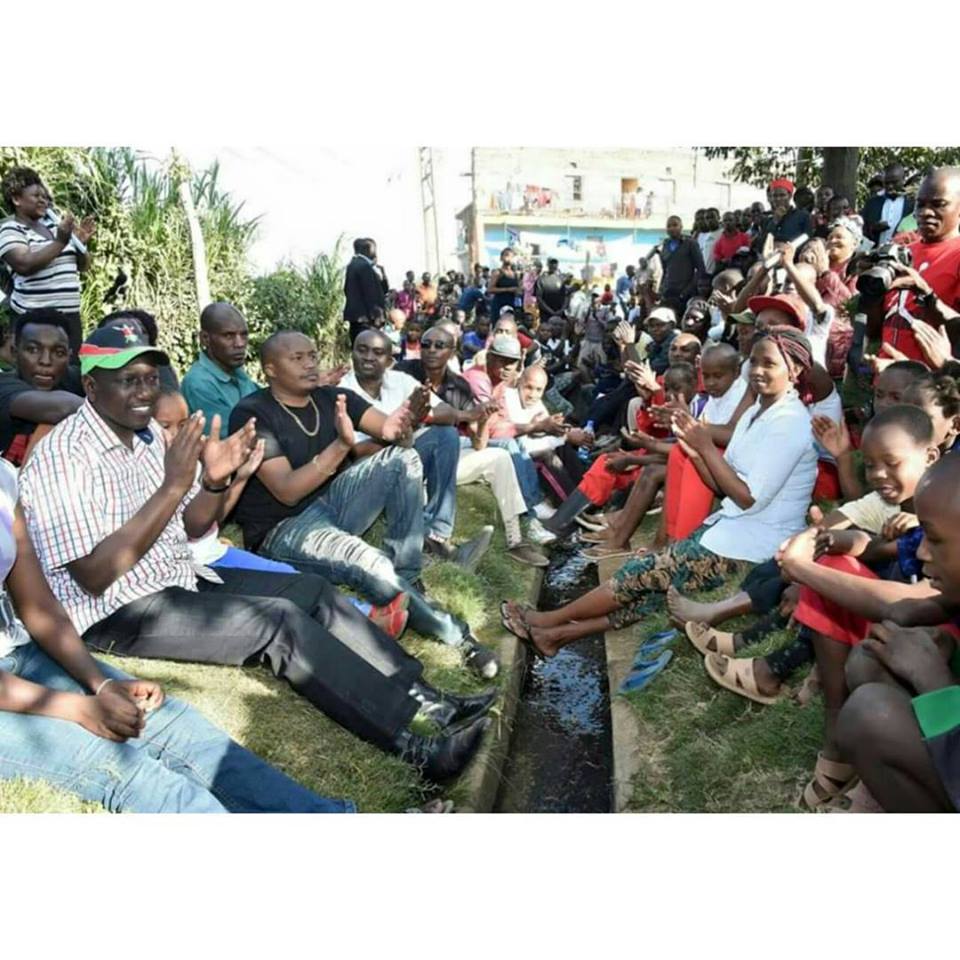 DP Ruto put his high status aside and decided to have a sit down with the youth on the purpose of listening to their challenges. The surprising thing is that he did not come with the usual seat offered to him instead him and Jaguar sat on the grass with all the youth from the area.
"Spent time with youths from Mukuru Kayaba slums, Umoja and Dandora on their invitation to witness how they earn a living, are engaged in community policing, estate cleaning and garbage collection. Some of them have ditched crime to engage in car wash, welding, car repair and painting. Pleased that they have organised themselves into groups and are engaging in businesses that help them uplift their livelihoods positively." DP Ruto said
Their agenda was also to ensure that  the youths are properly advised not to engage in alcoholism and drug abuse.
"Through the NYS programme, Uwezo fund, Youth and Women Empowerment and the 30% of Government procurement to the youth and women, we are engaging with youth so that they don't venture into alcoholism, drug abuse and crime"
"I donated various items to the groups to build their capacity." Dp Ruto further stated.
Do you think this is one of the ways to best engage the youths in the country? Comment below