Hundreds of lifeless wildebeest were spotted in the Mara River in northern Serengeti, Tanzania. The sad sight was captured on phone cameras by safari guides.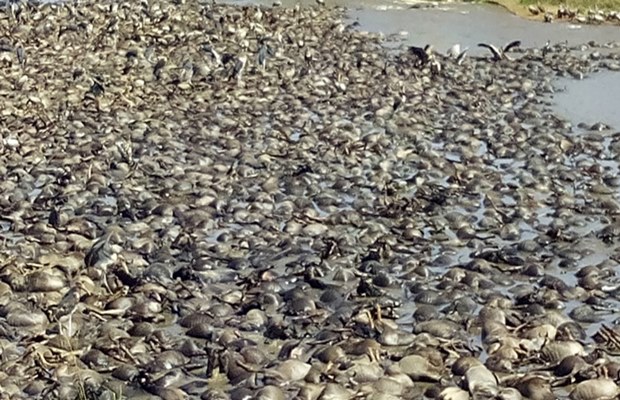 The great Serengeti wildebeest migration is the movement of vast numbers of the Serengeti's wildebeest, accompanied by large numbers of zebra, and smaller numbers of Grant's gazelle, Thompson's gazelle, eland and impala. These move in an annual pattern which is fairly predictable. They migrating throughout the year, constantly seeking fresh grazing and, it's now thought, better quality water.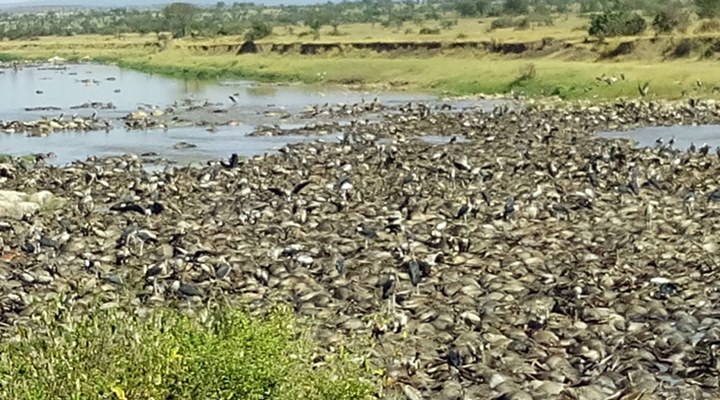 According to Africa Geographic the wildebeest might have crossed on a very deep water pathway leading to hundreds of them drowning along Mara River.
This is quite sad to see Wildebeest laying dead and scavenger birds all over them preying on their dead bodies.
In a bizarre mishap in October 2007 that conservationists describe as "heartbreaking," an estimated 10,000 wildebeest drowned while attempting to cross Kenya's Mara River during an annual migration.
The deaths, which occurred over the course of several days, were said to account for about one percent of the total species population.
It is customary every year for the wildebeest to pick a particularly treacherous crossing point