President Uhuru Kenyatta had another opportunity of meeting President Obama when he visited Ethiopia for the multilateral summit on South Sudan peace process.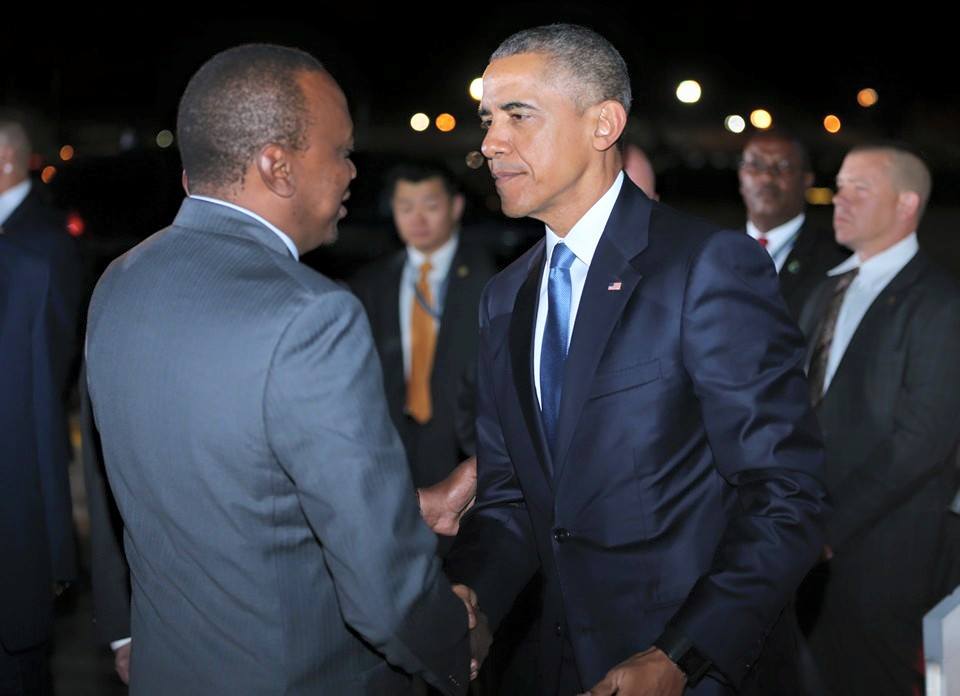 President Uhuru had previously hosted Barack Obama for 3 days in Kenya (where he co-hosted the GES Summit with him) and they met again in Addis Ababa where talks are being held to develop counter terrorism measures against Al-Shabab.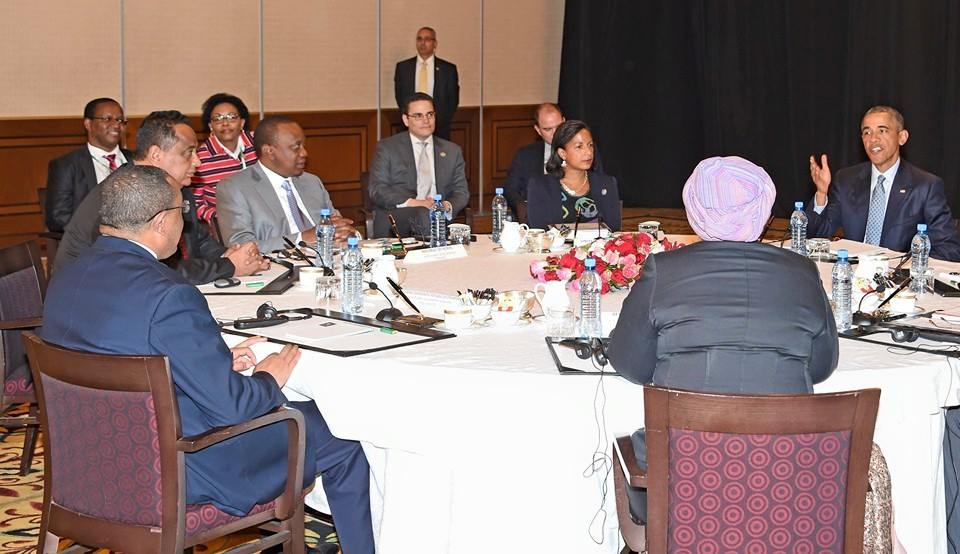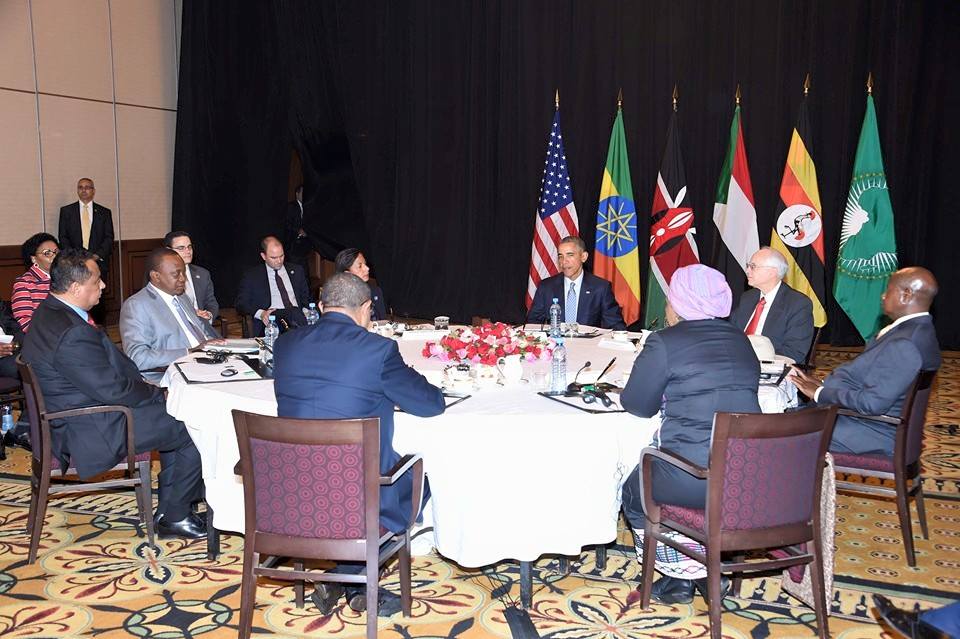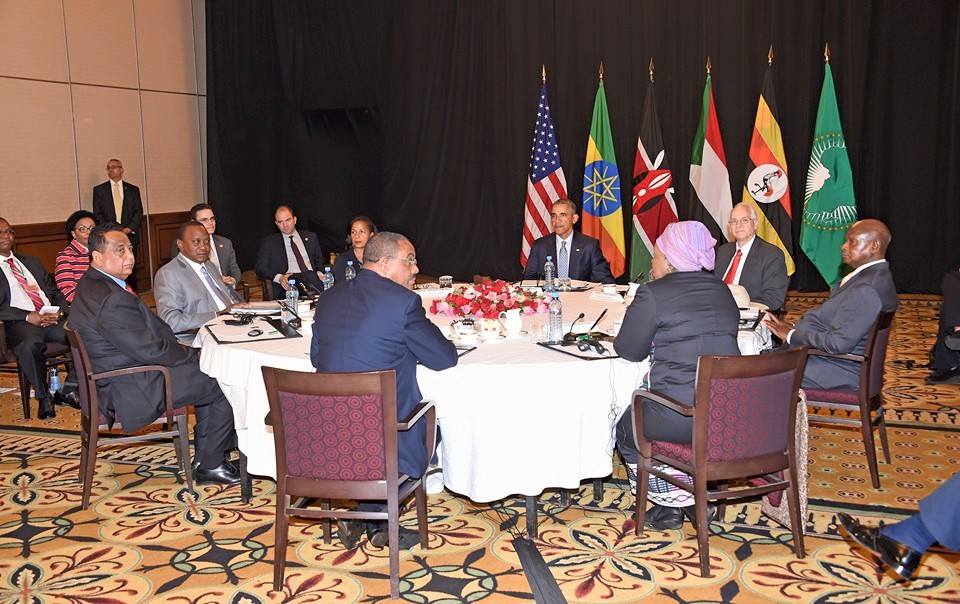 The president shared photos of him holding talks in a round table with Prime Minister of Ethiopia and President Barack Obama.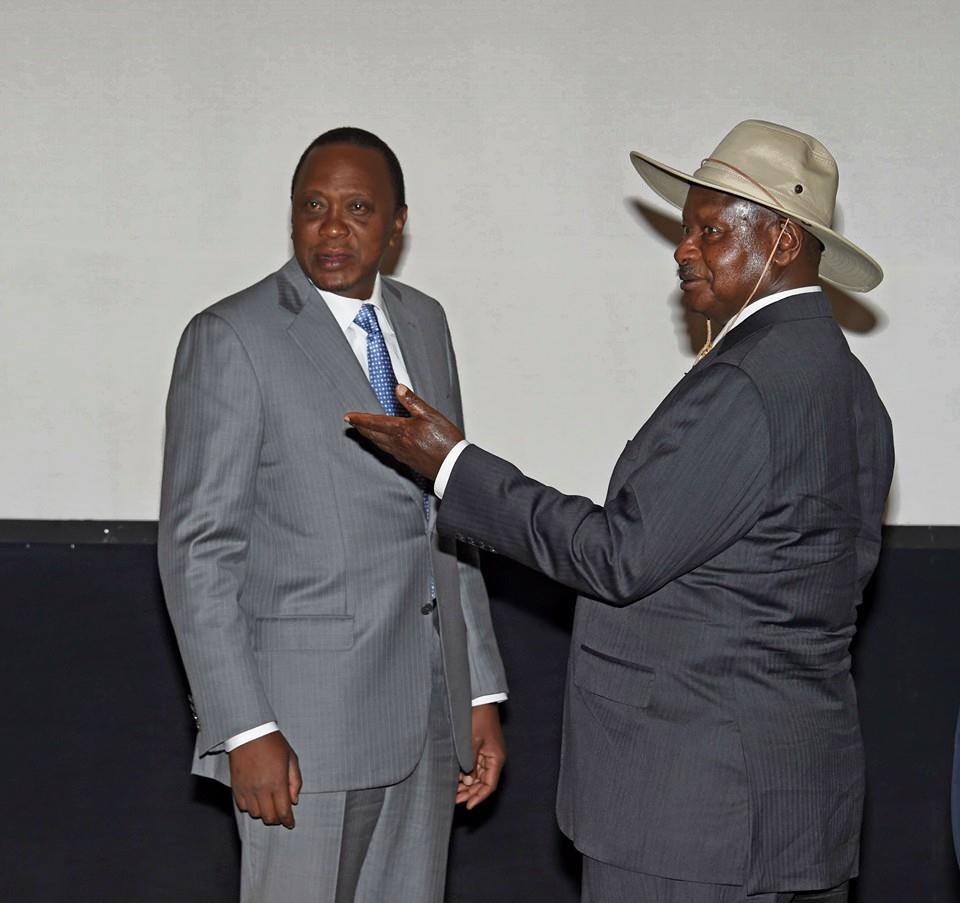 "In Addis Ababa, Ethiopia for a multilateral summit on the South Sudan peace process and regional counterterrorism measures. This summit is a consultation on how to make progress in the vexing subject. Prime Minister Hailemariam Desalegn and I have led talks on restoring peace in South Sudan under the auspices of the Inter-Governmental Authority on Development (IGAD)," President Uhuru captioned.