When i first saw the this picture of Jacque Maribe with our Very own president i immediately had a flashback of president Obama , Danish Prime Minister Helle Thorning Schmidt and British Prime Minister David Cameron selfie during Mandela's Burial.
That photo  of Obama, Helle and Cameron was a unique one since it was the first from heads of states and that's why it went viral  . I believe also in Kenya our President makes a record of not just taking his first selfie but also having it with first with a Journalist.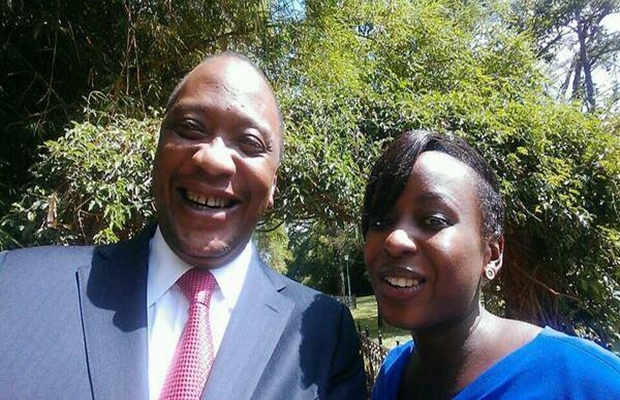 With this photo Jacque also becomes the first journalist in Kenya to take a selfie with a president.