NATION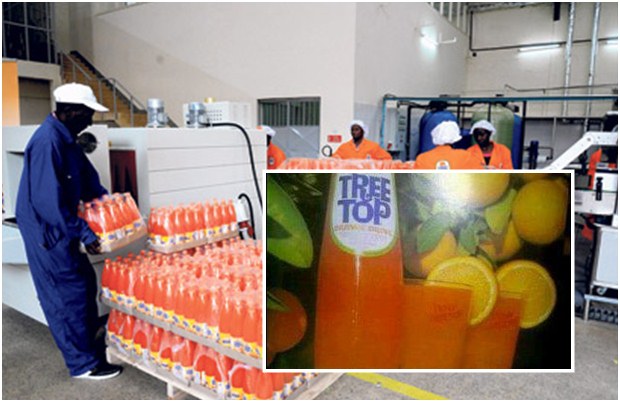 For the juice loves who were born in the 70's good news is that Treetop juice is back in the market  following a relaunch in Kiambu County last week. The relaunch was made possible courtesy of a Sh500 million deal between Sky Foods and the Industrial and Commercial Development Corporation.
According to the nation, Treetop will be available in orange, mango, apple and tropical flavours, and instead of the famous glass bottle, the drink is now packed in plastic containers.
Sky Foods chief executive Bernard Njoroge said during the relaunch that the company was optimistic about gaining a huge market share in the field currently dominated by Kevian Kenya, Excel Chemicals and Del Monte, which account for 53.7 per cent.
"With a growing middle class that was brought up drinking Treetop, there is a ready market for our brand of juices. Kenyans are also health-conscious more than ever," he said.
Industrialisation Cabinet Secretary Adan Mohamed said the relaunch would go a long way in creating employment and supporting horticultural farming.
"I understand Sky Foods will be sourcing mango pulp and passion fruit concentrate locally. These products are grown by small-scale farmers in the coastal, central and eastern regions," he said.
Mr Mohamed said an estimated 3,000 farmers would benefit directly by having a ready market for their crop and the number is expected to rise with the envisaged demand for Treetop.
"Our role is to create an enabling environment for business to thrive. In this regard, my ministry has created platforms to work in partnerships with private sector players," he said.
To promote trade with its neighbours, Kenya had initiated and implemented the Single Customs Territory to facilitate cross-border business.
Kiambu Deputy Governor Gerald Githinji pledged to provide the investor with a conducive business climate. He said Kiambu had put in place policies meant to attract local and foreign investors.