It is reported by paramedics who spoke to BBC that  about 300 people have been injured in a collusion between two trains in Johannesburg South Africa .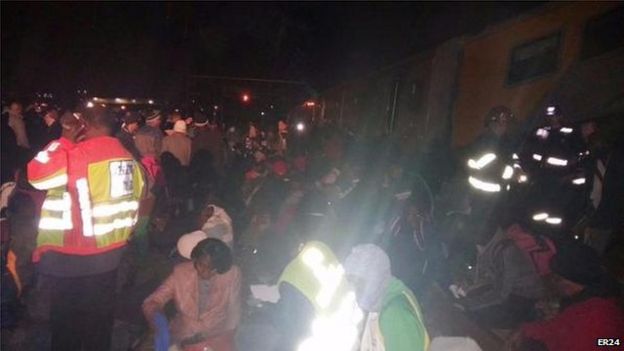 The train crash took place near Booysens station Johannesburg yesterday  at around 7:30 Pm Kenyan time (17:30 GMT).
The south African agency fire crew are still searching for passengers who were trapped inside the carriages.
The cause of the accident is still under investigation.