Passion to Profit a company that has established itself as an expert in business coaching in Kenya have a solution to those entrepreneurs/businessmen who are lost in the dark world of 'which way do i take' to convert ad retain clients.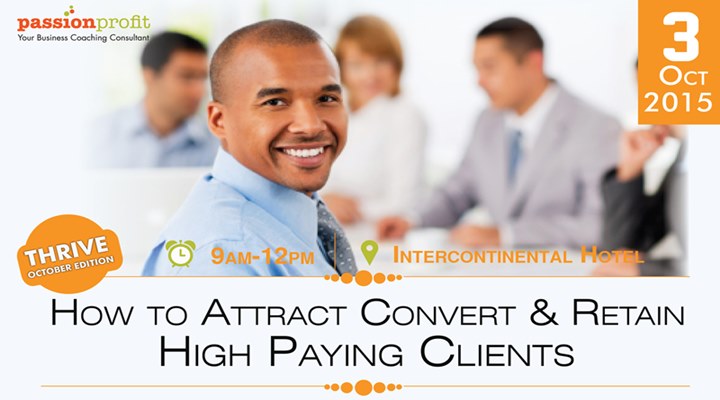 If you are an entrepreneur/business owner who is interested in building your business to a greater level then visit the Passion to Profit event on 3rd October at Intercontinental Hotel.
For a 3 hour session get to be equipped with the best lessons in business from Passion Profit that has been recognized for coaching businesses in Kenya.
Event cost is Ksh. 2000/- in advance and Ksh. 2500/- at the gate
Exhibitors pay 5000/- (members) and 10,000/- for (non-members)
PANELISTS :
BENJAMIN LUTA  ,Brand Strategist
ESTHER MAINA , Sales Expert 
STELLA MUNENE, Customer Service Expert 
Moderator : Frida Owinga
For more information call : 0707112002
MPESA  : LIPA NA MPESA 
703934