Fashion blogger Sharon Mundia also known as This Is Ess,is now officially off the market. The lovely Capital FM personality got engaged to her boyfriend by the name Lonina Leteipan during the labor day weekend in Nanyuki where he proposed to her.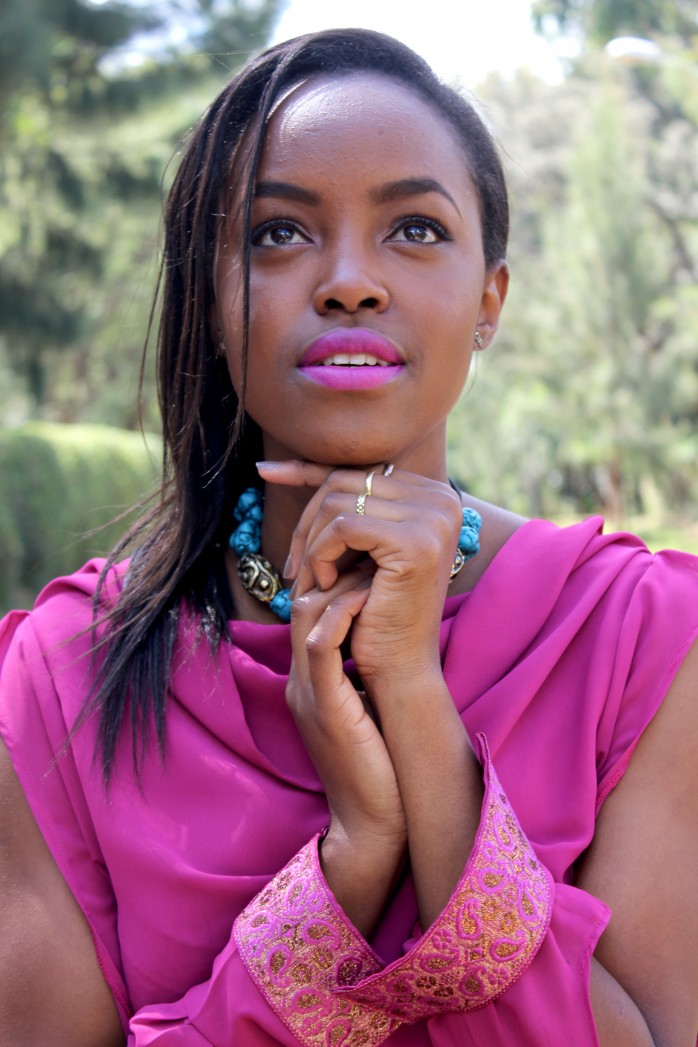 The two love birds were on a weekend gate away that was supposed to double up as a photo shoot for her website thisisess.com and having that in mind they had a photographer in tow. Having packed 3 bags full of clothes and shoes for the trip, Sharon felt curious but never had an idea of what was going to hit her when they arrived at the shoot.
Having arrived at their venue on the slopes of Mount Kenya Sharon's curiosity was to be made real when she was surprised with a wedding ring by her boyfriend. Having knelt on one knee and popping the 4 magic words "Will you Marry Me"Ess was shocked but being in the mood of excitement and love she gave her boyfriend Lonina a resounding yes that made him to rise to his feet and embrace her.
Ess finally broke the news of her engagement  via her website early this morning where she described the moment as being somewhere in between cloud nine and heaven.
She said :
"The past few days have been the most exciting and unbelievably beautiful moments of my life, spent somewhere between cloud nine and heaven. I got engaged!! Engaged. My goodness, what a beautiful word,"  she said.
Lanina proposed on Friday,1st May along the shores of lake Michealson which is bordered by the beautiful slopes of Mt.Kenya on and Sharon said yes!

"I honestly haven't wrapped my head around it yet,said Sharon" on her blog.It is like every woman's dream to have a man who will love her,get down on one knee someday to ask her to be his wife.
"You know how in the movies, it seems to be like a beautiful, emotional yet composed 30 second affair? Well that was really not the case here, haha! I've been asked whether I could see it coming and my answer is not at all! Every time I show the video of the actual proposal and they see my face and reaction, there's no doubt that I didn't see it coming,"said Ess.
Social media was later to break with reactions of 'emotional sadness' after the one girl that most guys have been hoping to meet was now engaged and is planning to get married soon.
Though sad in one angle, this will be start of another journey for thisisess who has grabbed so much attention through her blog.