After coming off injured in Saturday's 2-0 win against Tottenham Hotspur, the Club regrettably announces that Theo Walcott has sustained a ruptured anterior cruciate ligament of his left knee.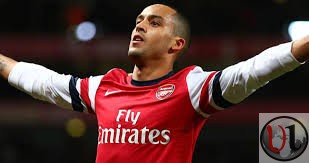 Theo will have surgery in London in the near future and is expected to be out for at least six months, therefore missing the remainder of the season and the World Cup in Brazil in the summer.
Everyone at Arsenal wishes Theo a speedy recovery and we look forward to seeing him back on a football pitch as soon as possible.