The MCSK has finally released it's full list of top earners for the year ending JUNE 2015. The list has combined both gospel and secular artistes with Sauti Sol topping the charts followed by gospel artiste Bahati who has risen higher and higher since winning groove Awards.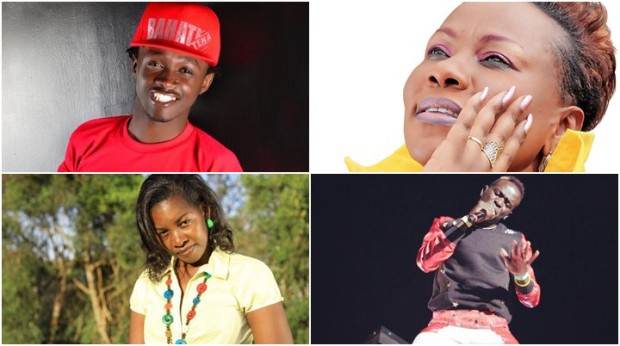 The amount distributed in royalties was Ksh 30 million shillings and was shared among thousands of artistes who have registered their music with MCSK.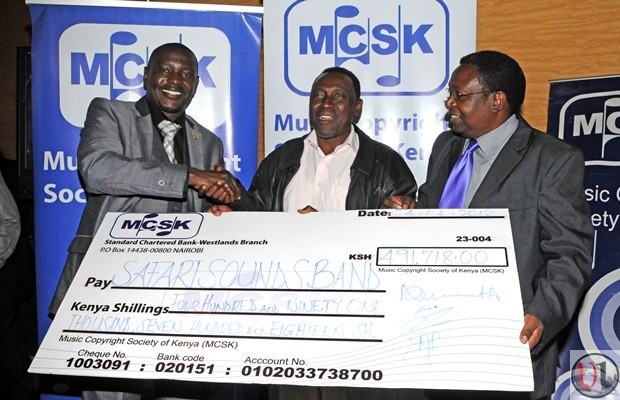 The list is as follows :
1) Sauti Sol
2) Bahati
3) Lady Wanja
4) Willy Paul
5) Mum CHEROP
6) H-Art The Band
7) Gloria Muliro
8) Rabbit " King Kaka "
9) John De Mathew
10) Hellena Ken
Mcsk during the official release encouraged more radio and television stations to support local musicians and broadcast the local musicians works so that they can build the Kenyan local industry.
COMBINED LOCAL AND FOREIGN TOP TEN LIST
1) DIAMOND
2) SAUTI SOL ( Kenyan )
3) CHRISTINA SUSHO
4) ALI KIBA
5) BAHATI ( Kenyan )
6) LADY WANJA ( Kenyan )
7) JOSE CHAMELEON
8) ROSE MUHANDO
9) WILLY PAUL ( Kenyan )
10) KOFFI OLOMIDE
" It is disheartening to see that only FOUR of our Kenyan musicians were within the top ten list of radio and television stations IN KENYA .Mcsk would however wish to thank all Kenyan radio and television stations for making remittances to MCSK for the broadcast royalties . "said Maurice Okoth, MCSK's CEO.