We did our work deep in the sides of
Mombasa County

to bring you talent that we feel have been doing a great job in GOD's ministry. Today we introduce to you one beautiful lady whose line of career is a radio presenter and event organizer going by the name of

Teejay Libanze.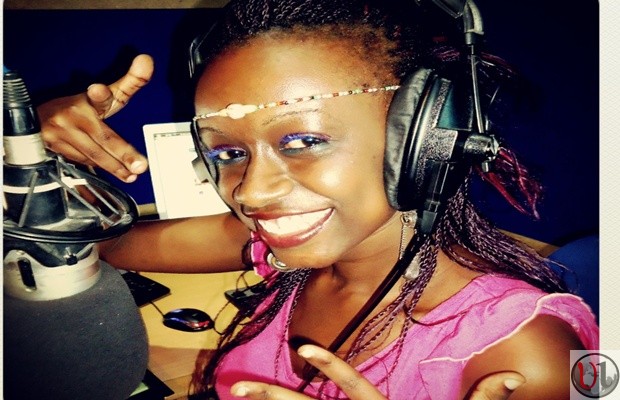 Who Is

Teejay Libanze

? Read her story below 
I never ever, in my wildest imagination whatsoever imagined that one day, one time I would go on air and have ten thousand and plus young people listen to me on radio. Just like any ordinary kid, I had dreams. Dreams to succeed, to make a lot of money, to make my parents proud by passing my exams, get into campus and get employed by a good company that would pay me enough money to buy me the car of my dreams. Funny huh? Well….dreaming is very much healthy and normal but dreaming realistic dreams is what I call being smart.
I had so many dreams, at some point I wanted to be like Tyra Banks but this time a born-again Tyra Banks, no offence to Tyra of course. What am trying to say here is that am a Jesus freak, proudly born again, a girl who is crazy to use the media to influence, impact and transform my generation but above all, a young lady who wants to use media for ministry, to tell my generation about Jesus Christ, and how best to do it than use the media .Being a media personality is the most powerful asset I have ever owned.
How was your Child Hood ? and people say they knew their dream career as  a child, what about you ? 
I was born and raised in Mombasa from a humble Christian family of seven, I have always been the family spokesman or should I say spokes lady,always talking, saying this and saying that.
I guess that is why I am comfortable hosting a 5 hour show on radio every Sunday and not get tired of talking. Lol.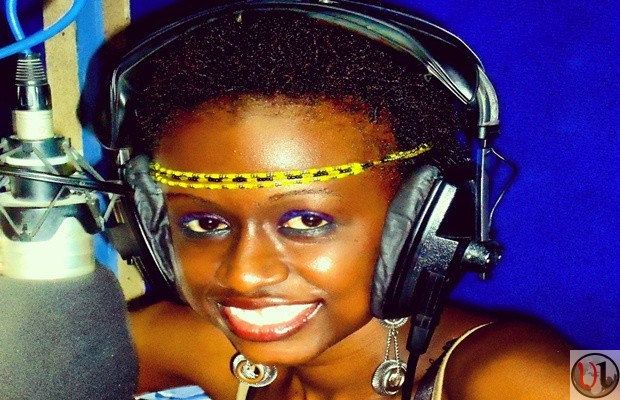 Tell Us About Your Studies ? 
I attended primary school at Burhaniya Primary School in Mombasa which was a Muslim dominated school. Still wondering how I survived in such an environment considering I was a little Sunday school kid that talked about Jesus all the time?
I completed my Primary studies in 2002 with 368 points and yes I was the top student in my class. Proceeded to St.Josephs girls in Kibwezi where I later left when I was in form two and Joined Chogoria Senior School in Meru where I did my K.C.S.E and attained a very strong C plain.
High School 
During my years at Chogoria Senior School. I discovered my talents and what my heart craved for which is Christian Entertainment. I would be on the top of anything that had to do with gospel functions and gospel music in my school. We even organized a very great function with some of the students and had the Kkrew(the team that now hosts Rauka on Citizen TV) who came to our school with artistes like DnG.Cubanotics,Sheila and Kiki.
The Dream becoming brighter and pursuing it. 
Now considering how long that was you can imagine how big of a deal it was to have guys like k-krew come to our school. It was during this event that I realized my heart beats for anything that has to do with Christian Media. And I started paying attention to my voice and what I could do with it. It took me two good years to make that decision.
The decision to want to see media having more than just entertainment and information. But something more, something that people can listen, watch and not be able to sleep. Something that can speak directly to an individual. That is when I made up my mind to get into the Mass Communication world because I saw a channel that could make me implement my goals and objectives of what I wanted to do with my God-given talents.
I landed at Mt.Kenya University for a diploma in Journalism and Mass Communication where I reported after the deadline date they had set because of finances. It was not easy for me to get through my studies. Living in Mombasa and studying in Thika,I had my dark moments where getting that school fees seemed impossible but with my amazing Mother who is now a pastor, encouraged me and did all she could alongside my father to ensure I completed my 3 year course at Mt.Kenya University, nothing seemed impossible.
Going hard for the goal and auditioning
When I was a student in campus. I would go up and down to try and get a chance just to peep and see how a radio station looks like because by the time I started doing practical lessons in class, the desire in me to join radio became stronger and stronger. There is no radio audition that I never tried, not even one and 90 percent of them left me feeling so discouraged and so down. They all made me feel like I had nothing to offer because I never made it past the judges but the God in me never allowed me to even think of giving up.
I used to listen to all the big names in radio and felt there is no way I can be like them. But of cos there was no way I would ever be like them because I am unique and I have something different, something that they all don't have. Each one of us is different in their own way, each person has something that they can do better than anyone. There is a treasure in every being, you just gotta figure out why God gave you that treasure and where He wants you to take it.
K-krew Auditions 
The first time I ever smiled when going for the radio auditions is when one of the judges told me "indeed you are meant for radio". Yes, finally someone had spotted the radio talent in me. This was during the auditions for power radio by Kkrew which I made it to top ten out of 300 contestants. I was still in campus so I had to clear studies first.
Easy Fm Challenge
Then here came the easy F.M campus challenge and I got the opportunity not once but twice to get in the easy F.M studios and did a recorded show which was aired on Easy F.M. That encouraged me a lot and after I graduated from campus…doors came knocking.
Truth Fm and Early Life Radio 
Fresh from campus, I got to co host a show on Nairobi's Truth F.m where I worked for a month before joining Early Life Online radio station in Uganda where I hosted two recorded weekly Kenyan Shows from Nairobi that aired in Uganda. The one year I worked at Early Life Online radio was very expo-sable.
Being an Artist Manager
I learnt a lot and grew in radio and established good relationships and contacts in the Kenyan Gospel Industy. It is during this time that a Kenyan Gospel artiste approached me to be his music manager. That was an eye opener to me and a door into the world of gospel events.
Being the manager to gospel artiste Mc Dice for one and ahalf years gave me a lot of experience on Christian entertainment and that is when I decided to go back home and implement all that I had learnt.
Baraka Fm came calling after relocating to Mombasa. 
I relocated back to Mombasa in November 2011 where I am currently based. I started organizing gospel events in April 2012 in Mombasa which was so tough and weary at first but I set my mind to do it despite the difficult beginning. I was able to break through the Entertainment industry in Mombasa and pulled through with the biggest gospel events that year and out of that came another miracle.
I was able to get a show on Mombasa's top radio house, Baraka F.M where I started working in November 2012 doing a 5 hour gospel show on Sundays titled "off the hook reloaded".. At first I found it very difficult to do a Swahili show since the station is a Swahili one and having worked in Nairobi I had no idea of how to flow in Kiswahili.
I learnt bit by bit and was very ready to face the giants on my way. It was out of the few months I worked at Baraka F.M that a very good friend of mine who is my radio model recommended me for Tukuza as they were looking for a female host to help Ndiema co-host for the Mombasa edition when they were doing on location episodes. And that show really rocked I did my best and had everyone in Coast talking about it.I was so shocked because I never imagined that I could do a tv program so well.
Leaving Baraka Fm
Well,as I grew in my area of ministry which is Christian entertainment,I had a strong conviction to commit to event organizing as Coast is very shallow in gospel events. I left Baraka F.M and decided to do full-time event organizing.
Chrome Republik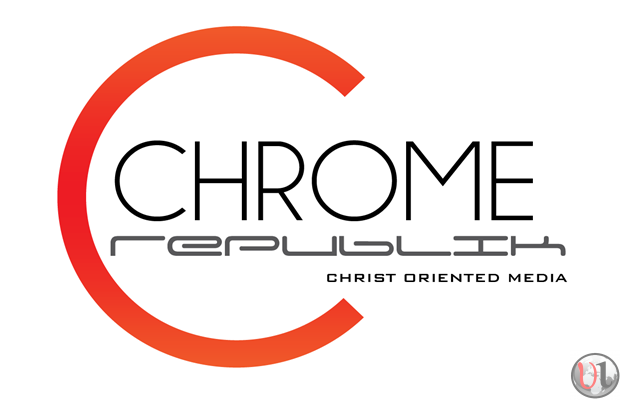 I thank God for the people He sent my way because we now have a company, CHROME REPULIK that together with the team that has been with me all through my journey, majors in gospel events here in Mombasa.And out of growing Christian entertainment here in Coast,I was honored in last year November at the 2013 Pwani celebrity awards as the gospel icon of the year.
We wish you Teejay Libanze all the best in your career.