In order to get every child in an elementary school classroom by the year 2015, the world would need 4 million more teachers.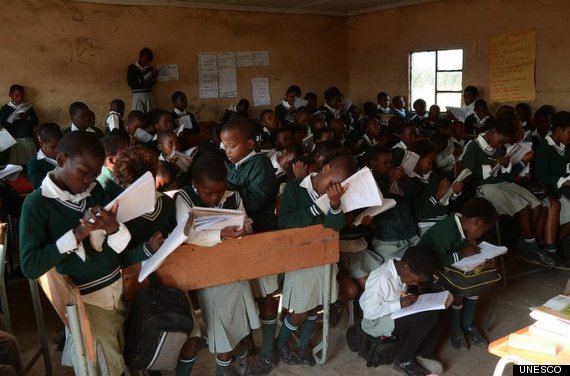 That's according to a new report from the United Nations Educational, Scientific and Cultural Organization (UNESCO), which details the acute global teacher shortage currently taking place in 93 countries. If these countries were to achieve universal primary education over the next few years, they would need to hire millions more teachers, UNESCO found. The release of the new report coordinated with Sunday's World Teacher's Day.
While the researchers noted that it is unlikely that the world will achieve universal primary education by 2015, researchers expressed hope that the goal may be more attainable in future years. Still, the need for more teachers is expected to increase over time. UNESCO found that the world would need more than 12 million additional teachers in order to get all young children in school by 2020. Of this 12 million, 10.2 million would be replacing teachers who retire, and 2.4 million would be entirely new jobs.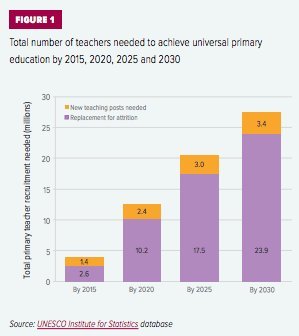 Currently, there are 58 million children of primary school age who are not attending class worldwide, the report said. The teacher shortage is most extreme in sub-saharan Africa, where over 70 percent of countries currently need more teachers. As it stands, schools in the region suffer from overcrowding and a severe lack of resources or building maintenance.
Having enough teachers is a necessary but not a sufficient condition to improve education quality: newly hired teachers also need to be motivated, well trained and willing to expand their pedagogical tool kits.
Huffingtonpost.com