For very first time Talanta Awards will be held in Nairobi Kenya on April 25th at the Fancy TinTin KIC after conducting talent searches in 5 counties that is Laikipia, Kajiado, Coast, Nairobi and Riftvalley.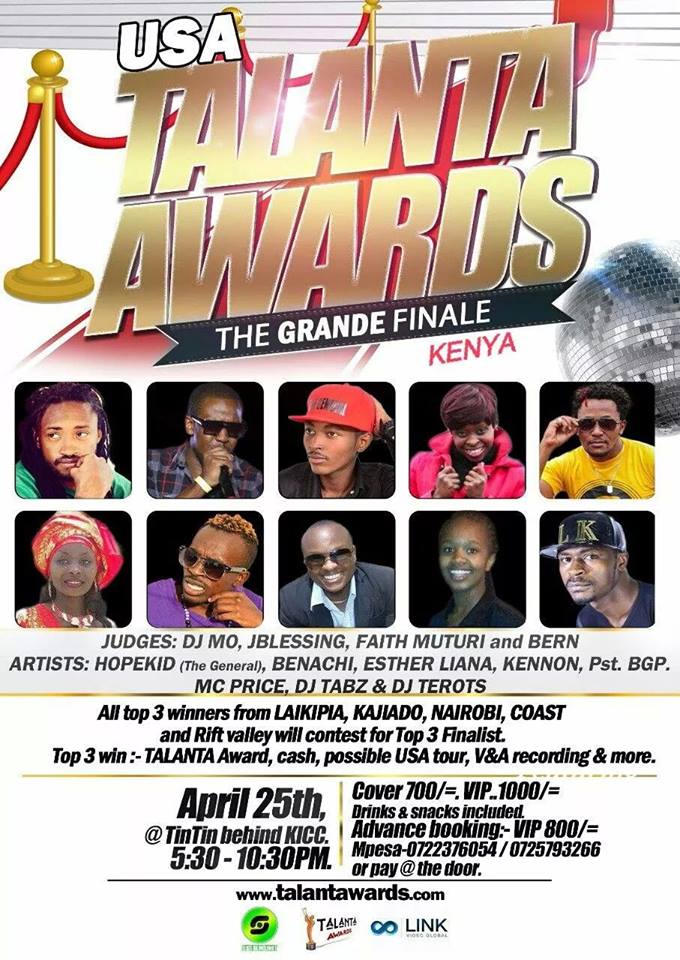 On the 25th of April the 15 winners will get compete to win the Prestigious Talanta Award, Possible USA tour, free V&A deals, cash and exposure to all international Talanta platforms in 2015-2016 season. The Talanta Awards 2014 non-usa based winners will also receive their awards.
There will also be performances by various Artists including Esther Liana, Bern, Benachi, Kennon, Willy Paul, USA Talanta Awards 2014 winner Carol Gitau among others.