Freeport, Grand Bahama Island – On November 12th, just three days after the fatal plane crash, the family of Dr. Myles and Pastor Ruth Munroe held a press conference in the ballroom at the Grand Lucayan Hotel.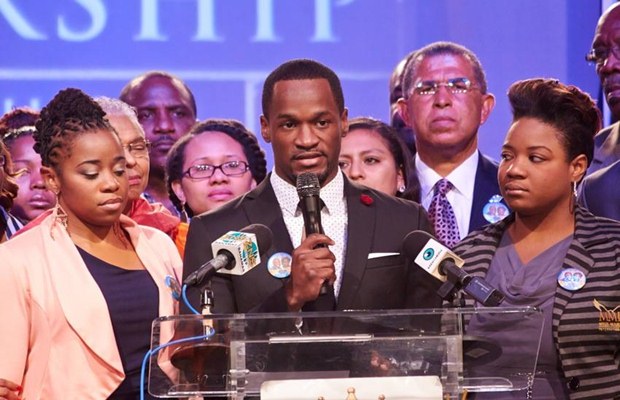 Press were asked to decline from questioning in light of the difficult loss they have endured.
Giving welcome remarks was Jerome Edmonson. He then introduced the son of Rev. Munroe, Chairo (Myles Jr.) who read a statement surrounded by his family. Later Jamaican minister, Dr Peter Morgan, President of the International Third World Leaders Association gave some words.
"We are not sure how or why, something like this would be allowed to happen to such great individuals, but still, God is in control. The past few days have been the most difficult times for my sister and I, my family and all of those affected by this loss."
"We are all saddened by this tragic event, but we are comforted and encouraged by the outpouring of love and support from everyone around the country and those around the world at large," said Munroe
Myles Munroe's Family Issues Statement at Grand Bahama Press Conference from mackeymedia on Vimeo.