Churches and other houses of worship that once reminded those in the pews to turn their phones off before services now are encouraging their congregations to post to Facebook as the inspiration hits them.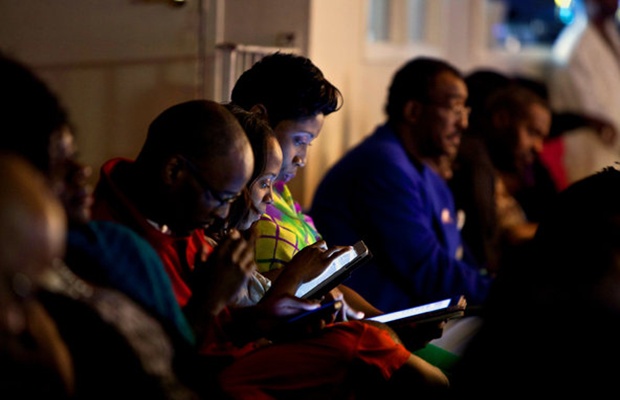 The expanding digital world has birthed this electronic church — the new evangelism — and some congregations are finding that it's bringing the curious to their doors. Digital media allows anyone with a keyboard to take a virtual step inside a church in the same way that potential home buyers can get a floor-by-floor look inside a real estate property on the market.
It's sometimes the first step for people looking for a church without having to visit a bunch of them.
Local religious leaders know that what's on their websites might just get someone in the door. What people in the pews tweet is often the best invitation, they say.
The digital movement is reminiscent of the frenzy in the 1970s and 1980s to produce radio or television broadcasts. Not only is technology influencing how people connect with the physical church, it also is spawning a whole support industry.
There's a menu of apps available, including the Deaf Bible, which uses sign language. Another is billed as a one-on-one conversation with Jesus. And people are exploring.
Some people don't even come into the church. Web casting allows those at home or at the beach to hear a pastor's sermon at the same time as those in the congregation, and some of the applications available to churches are free.The webcasts also are a convenience for those who can't attend services because they have to work or are home with an illness.Still, most churches hope that those who happen upon a church's online ministry eventually will make it into the pews.
Most churches have practical reasons for that: keeping the lights on in the building and funding ministry work. Congregations usually take up offerings to support the church.