We moved our feature and our spotlight hit a hip-hop gospel artiste rising with favor of GOD in his journey as a gospel minister. We talking about none other than loved adored and humble Maluda, the guy behind his latest single "Hold It Down".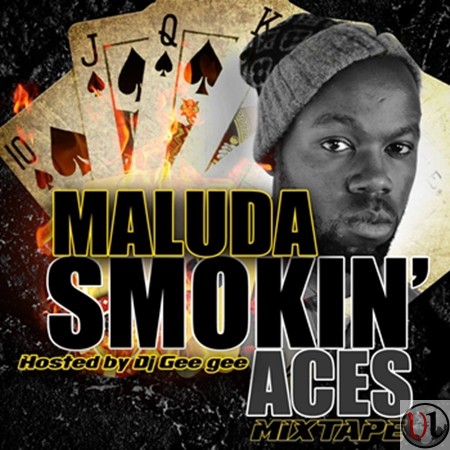 After naming his mixtape smokin aces not many understood why or what the name mean't and that's why Maluda brings to light the true meaning behind his new mixtape Smokin Aces.
REASON BEHIND THE SMOKIN ACES MIXTAPE TITLE
WhenI first made it known that the title of my mix-tape would be Smokin Aces,people were curious to know why I would chose such a title I could tell that some were rubbed the wrong way by the title, some just wanted to genuinely know the meaning behind the title.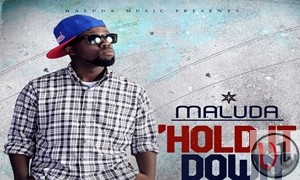 Well without wasting much of your time here is the reason behind the mix-tape title, I know by now a few of you have heard about a movie by the name Smoking Aces, if you haven't well its about a guy called Aces and in the movie who was supposed to be hunted down and killed and his heart was supposed to be brought to a mob boss (Primo Sparazza) who ordered for Aces to be killed, and after a bounty was put on aces' head a number of assassins wanted the reward and they all went after Aces' head and they went to great lengths to kill Aces hoping to be rewarded .
HOW IS THIS RELATED TO MY MIX-TAPE AND ME AS A BELIEVER?
Well like the movie we all have some type of sins (or even personal tribulation) that we struggle to overcome and as believers we are to do whatever we can to not succumb to sin e.g. if its masturbation then you need to stay away from pornographic material, if its sex and you are in a relationship avoid being alone with your girlfriend in secluded places etc get it?
So just like the movie's plot these are the Aces in our life that we need to smoke (kill/ do away with) I'm no different from anyone I have stuff in my life that I'm battling and I want to overcome (smoke/kill/do away with) and on the mix-tape ya'll will get a glimpse of them…. now do you get why I chose the title?
And just like the mob boss Primo Sparazza God will reward us for overcoming the world! Check out Revelation 2-7 Revelation 2-26-27, (talks about overcoming) Understand that Jesus died to save us from death and hell. That is good news and there is more.
He also died to give us the right to rule with him. And let me make it clear its only through Jesus' blood that we can overcome sin NOTHING ELSE CAN SET US FREE FROM SIN, JESUS ALONE IS OUR ONLY HOPE.
For any more queries you can reach Maluda on twitter here @maluda254