In the quest to live his dream of being a successful musician, and successful in life Peter Njoroge aka Sharvine was quiet determined to make a success of himself and nothing would deter his dream.
Peter being passionate about music always, he knew that music was something he wanted to pursue in future and while in form three he wrote down his first song, but due to lack of finances he shelved it and later on recorded the song while he was in form four after saving some of his pocket money and went ahead to record his first single "Party time" at a Narok based studio in his home town.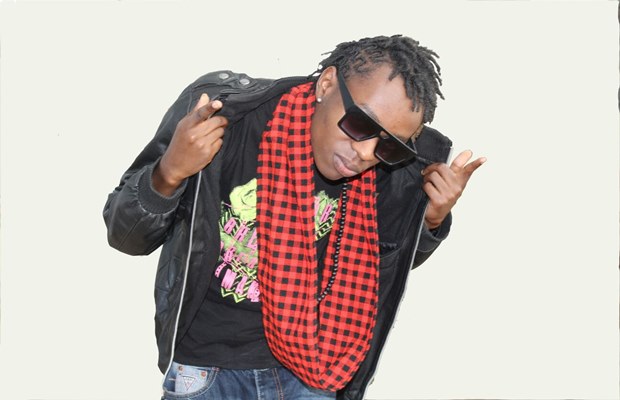 Ecstatic about his achievement he shared his joy with his parents by letting them listen to his song,his mother was proud of him but his Dad was not happy  (as for him music was not a serious career and also the message of his song did not go well with him as it spoke about clubbing and having fun) .
A thing that was not expected of a son brought up in a Christian home.
Seeing the reaction from his dad, his mother obliged too and decided not to support him and preferred that he concentrated on his books rather than a singing career.
As any other youth with so much passion to get famous and live his dream, Peter did not listen to his parents as he went further to release his second song. Of course he knew that his parents wanted none of it but he still released the song after he did his KCSE exams in 2011.
His rebellious decision was followed by an uproar by his caring dad who gave him two options of either quitting his musical career or leave his home. Peter did not take much time he narrated to Uliza Links as he wanted to go for what his mind and heart was telling him then and having noted the lack of support from his dad he became rebellious.
Although, the father's vision, for his first born and only son in a family of three children, was to have him to concentrate on his studies. Peter had a different goal all together for his future and therefore choose the latter leaving home at a tender age.
He ventured into the world to start a life on his own, retreating to a small rental house in Majengo area in Narok where he paid a minimal Kshs.1500 per month.
"How would a former secondary student who depended on his parents pocket money survive and where would he sleep ?" We try to know more from Peter. "Could he have landed a deal outside leading him to leave his parents home to go out and fend for himself ?"
"I knew I would survive as I was able to perform in various clubs in Narok as with my first song release I had  gotten popular and I made some good cash as much as Kshs.20, 000. I also had the opportunity to curtain raise for various big artists such as DNA, Amani and many other artists from Granpa Records," narrates Peter.
Using the proceeds from the shows he recorded another song and used the remaining amount for marketing of his music.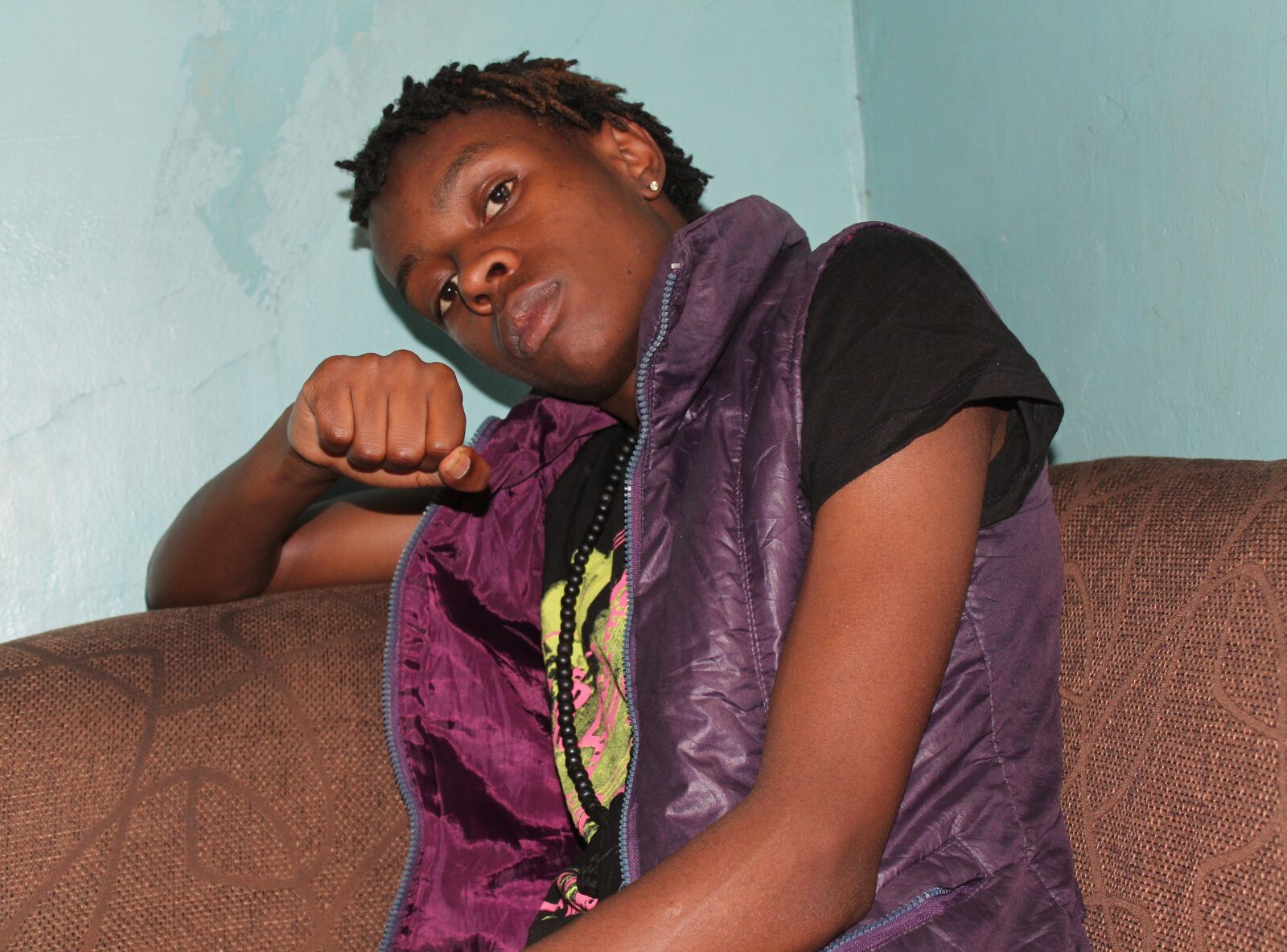 Unfortunately, it was not so rosy for Peter as time came when he would not find any shows and this gave him no other option but to look for other means to be able to put a roof over his head and have something to eat.
This saw him look for employment at construction sites, a job that he would not do well due to his small physique thus forcing him to quit and opt for the lighter jobs such as painting.
" This was quite stressful for me since I was brought up in a middle class family and my parents provided for us all the basic needs, however much I struggled I was so much focused on proving my dad wrong and to succeed, therefore I decided to make a lemonade out of my situation and pace on" says Peter.
With every dream he had in his heart all was not going according to his plan as things continued to take a turn for the worst because Sharvine was not making enough to sustain himself and he would often sneak back home to have a meal when his father was not at home.  His mother still cared for her son and she would help him sneak in and out when his dad was not around and would go further to support him by sending him money for his rent.
"Eventually my father got wind of this and it caused a rift between him and my mother. I did not want to cause more problems between my parents, I decided to leave Narok," he says.
In 2013 with all his bags packed he set out for Nairobi, a city which he was not familiar with this being his second time in the city.
"I had no one to turn to, as I did not have any money, relatives in the city neither did I know of any friends who lived here, says Peter. He had no choice but to eat leftovers in garbages and slept at a bus station waiting room for two weeks.
" I would walk around aimlessly in the city during the day ,scavenge for food in the bins and in the night I would go to Easy Coach bus station and sit with other passengers in the waiting lounge pretending to be a passenger then I would pass the night there," .
Luckily he met with a friend who invited him to stay with him at his place in Rongai. He later introduced him to his other friends whom he later came to discover they were drug dealers. Within no time he got to learn the trade and soon he started peddling drugs.
"Due to my small physique I was put in charge of the supplies as with my small body no one would suspect me of being a drug peddler. Despite the risk the money was quite good for me to turn down the offer. I used to supply to the area residents in Rongai and some students, who had easy access to money from their parents. In a day I would get Kshs.3, 000/- and soon I got my own place and life changed for the better.
Out of curiosity I started trying out the drugs but I did it with caution as something always held me back not to get fully hooked. I still wanted to pursue my musical journey so I saved and to forget my misery I partied real hard. This continued for over 5 months, peddling drugs, setting up a good place to sleep and partying with friends who selling drugs with me."
As they say each dog has its day and Peter's day couldn' t have lasted long as the day of reckoning came and they were caught un aware.
"We were just sitting inside the house and someone set us up and I was arrested with my fellow drug peddlers finding our-self around the boys in blue," narrates Peter.
With connections here and there his friends who were way much older than him and in their 30's were able to buy their freedom out of police custody and left him to rot in jail.
His small physique this time came to his aid while in police custody as the police thought he was a minor , he did not have an Identity card as his father had refused him to get an ID using his name although he had reached of age. "The police granted me audience and therefore released on bail . I sold my belongings for Kshs. 10,000 and took my savings of Kshs.80,000 to raise the cash bail of Kshs.90,000.," Peter states.
This left him with nothing forcing him to return to Narok town  a place he had lived for the better part of his child hood. All his dreams of music and success did not come true as he had thought when leaving home. He had to go back and look for something to do. He luckily found a job at a car wash that helped him slowly re-establish his career.
While working at the car wash something was to make him change his mind on his life. One day while working at the car wash he saw someone who looked familiar. Checking again he saw that it was actually his mother on the other side, not smiling because she had seen her son but crying because she had spotted her son washing cars to make a living.
" That was it for me I knew I had to make better choices, seeing how heartbroken my mum was, I had to make ammends and sort my life out.
I saved every coin I made at the car wash and from the music gags that I did once in a while. And it was during one of my performances that a certain man got impressed by my performance and asked if there is anything he would do for me.
I told him I wanted him to sponsor me through college of which he agreed to. With savings of Kshs.24,000 and the sponsorship I was able to join the Kenya Institute of Media Technology in Nairobi where I studied for a diploma course in mass communication. "
Even though it was a struggle his mother continued to offer him some financial support from time to time.
"I rented my own place and started life a fresh but this time going for classes for my diploma course. Through my school sessions I met some really good friends who helped me get to where I am today. Through hanging out with them I was privileged to meet Pastor Ephantus Safari who has been my mentor till today.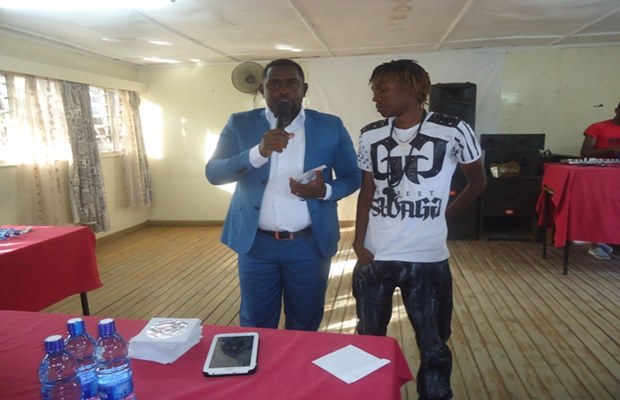 I met pastor  Ephantus through a friend and the pastor got interested in my life story. He encouraged me and urged me to reconcile with my father, despite revealing to him that my dad had disowned me.
I decided to take a step of faith shaved my dreadlocks as my dad was against me having them and went home to seek his forgiveness but he was still adamant and did not accept me back. I came back to Nairobi but still was not willing to give my life to Christ as I thought Christianity was boring," Peter Narrates
"One day my life was to take a turn for good as after hearing a sermon from Pastor Ephantus I decided to give my life to Christ in December 2014 and I therefore got saved after the many sermons I heard from the pastor".
However, being seen as the rebellious boy his friends could not believe his new path and they dismissed him and even his mother laughed at him,when he broke the news to her over the phone.
This made him to act in two different ways when around his friends he was the old himself and in church he was the born again Christian. It reached a point where he would not fake it anymore and needed to came out about his new identity in Christ.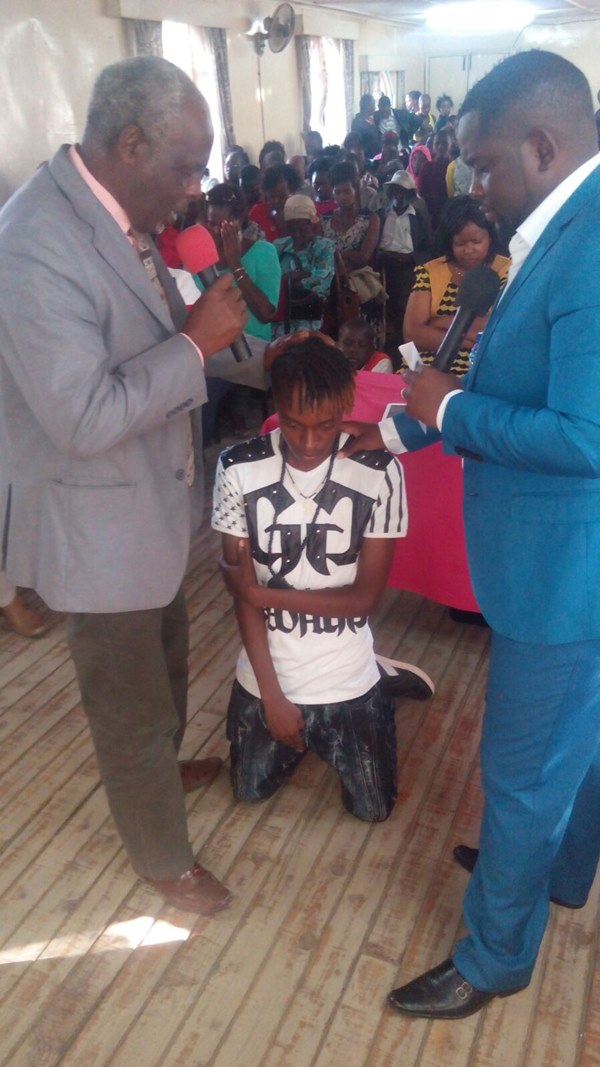 Through a radio interview with one of radio presenters he came to know when he started out his musical career in Narok (the presenter used to work at the studio where he recorded his first song) . He got invited to the show and it was there that he was able to share his story through the station that is widely listened to in the Narok area.
Many people got to listen in and informed his dad about the interview and the transformation that his son had undergone and this really startled his dad that he would not believe it.
"He called me and asked me to come home. I shaved my dreadlocks again as I had started growing them again and went home," says Peter.
This time round it was different as his dad forgave him and they reconciled their differences. He made his dad understand his passion for music and he offered to give him the support he needed. And with financial support from both his dad and pastor Ephantus he was able to do a full album.
The album "Wanipenda" was launched a few weeks in Narok with the help of his dad and the pastor and he is also continuing with his studies.
"I have seen God's blessings in my life since I changed my ways and reconciled with my parents,this has opened new doors in my life and am at peace" .
For his parting shot, Peter 's message to the youth is to respect their parents as they bear our blessings and they are second to God in our lives. Despite how much you try without their blessings you cannot forge ahead you will always get into pitfalls.