Did you know that Savara Mudigi of the famed music group was once a dancer ? Savara Mudigi who is blessed with a vocal prowess revealed that he was once a dance for gospel artiste Daddy Owen before he started recording music professionally.
Savara in a note stated :
"Many don't know that I was part of your dance crew before I started doing music. You gave me my first big stage experience which hugely influenced my writing and audience analysis."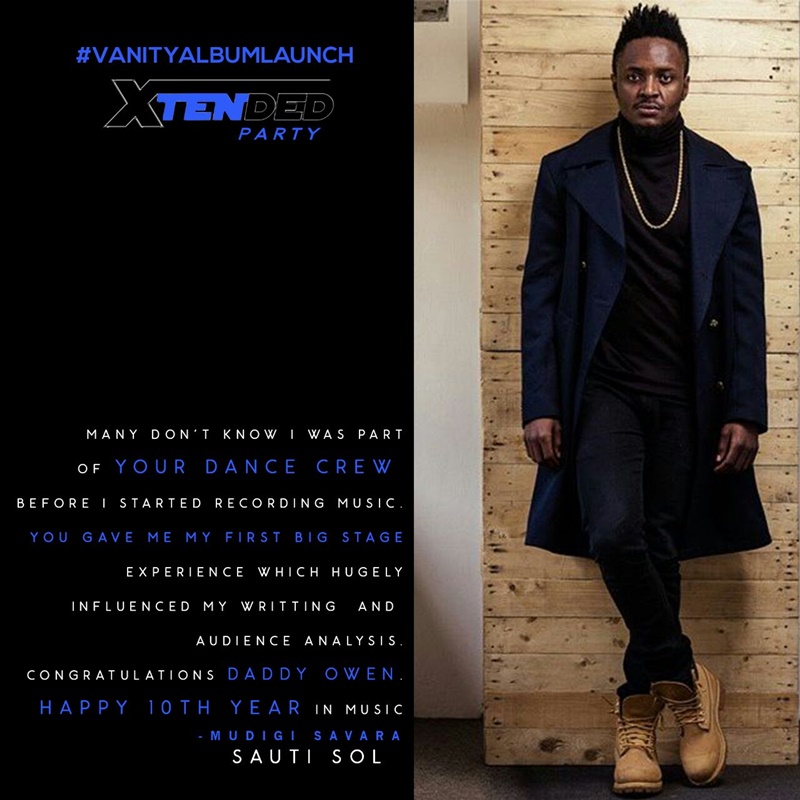 Daddy Owen is celebrating 10 years in gospel music and will be marking it by releasing his new album called Vanity In July.