The young talented hip-hop artists are on one of kind missions probably different from what we are used to called
"Safisha Tour"

. The artists include

Kelele Takatifu

and the hip-hop clean up crew which include

Christ Cycoz Dee Winky Daily

among others.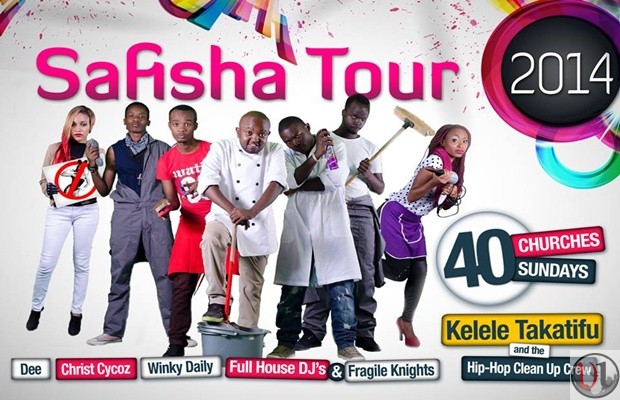 They will be hosting a tour aimed at passing the gospel to the young generation as they equip them with knowledge of how to live a "clean" christian life. Many teens have had a great struggle in living a "clean" christian life as they end up falling for the passions of the world which is something that these artists will be talking about.
The tour which will be held in 40 Churches will be starting on Sunday March 9th. Among others supporting this great initiative is Full House DJ's and Fragile Nights.