From the urban dictionary a video vixen in simple English is a woman of a different and astonishing nature who dances in a music video as a prop. A vixen is usually used as an "item" to capture the thoughts of men and direct them to their sexual lusts.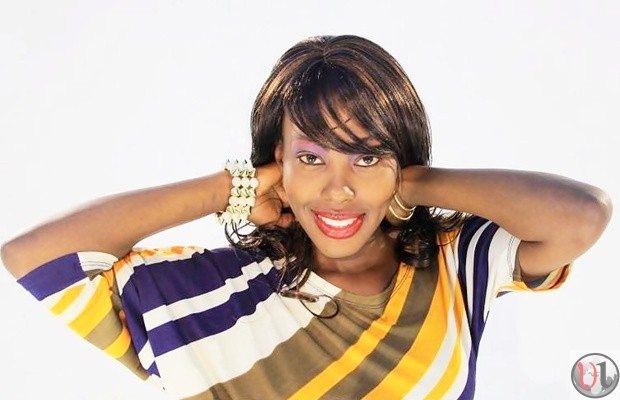 This is truly sad as many ladies are used by carnal men to satisfy their lusts in their music videos. One former video vixen who was used in such videos in this Kenyan music industry going by the name Roz Haki said no more to such life as she took a new path.  Roz Haki  now lives to tell the story of how GOD changed her life from a video vixen to a gospel artist.
Roz Haki was once there, where they pay for one to showcase their body in music videos. A place full of worldly pleasures that makes one to want more and more as you do not get only money but you become famous. This is a path that many would jump into as who in this world does not like fame?
She decided enough was enough as she left the industry to pursue true peace which is singing and serving our Lord Jesus Christ. For 2 Corinthians 5:16-17 says :
"Therefore from now on we recognize no one according to the flesh; even though we have known Christ according to the flesh, yet now we know Him in this way no longer. Therefore if anyone is in Christ, he is a new creature; the old things passed away; behold, new things have come."
Roz Haki has now gone to release two singles which are Hakuna and Karibu Nami as she goes out periodically to change the life's of the youth through motivation speaking. Karibu Nami specifically is a testimony of her new life as Roz Haki says :
"The song is based on singing to God to always be close to me as the verses give a testimony of how God transformed me from a secular dancer video vixen to a gospel artist and motivation speaker"
We applaud Roz Haki for taking the bold step of living for the spirit as Romans 8:12-13 says :
So then, brethren, we are under obligation, not to the flesh, to live according to the flesh– for if you are living according to the flesh, you must die; but if by the Spirit you are putting to death the deeds of the body, you will live.
Watch Karibu Nami By Roz Haki below and pray it blesses you.